HD06 Durable Waterproof Oxford Fabric Stylish New Baby Diaper Bag Backpack
HD06 Durable Waterproof Oxford Fabric Stylish New Baby Diaper Bag Backpack
| | |
| --- | --- |
| Min. Order: | 1 Piece/Pieces |

| | |
| --- | --- |
| Packaging: | hang tag+PE Bag |
Product Description
#detail_decorate_root .magic-0{border-bottom-style:solid;border-bottom-color:#fff;font-family:Trebuchet MS;font-size:20px;color:#fff;background-color:#005677;font-style:normal;border-bottom-width:2px;padding-top:8px;padding-bottom:4px;padding-left:10px}#detail_decorate_root .magic-1{width:750px;border-collapse:collapse}#detail_decorate_root .magic-2{min-height:18px;padding:5px 10px;width:726px;min-height:18px;box-sizing:content-box}#detail_decorate_root .magic-3{text-align:center}#detail_decorate_root .magic-4{font-size:18px}#detail_decorate_root .magic-5{display:none}#detail_decorate_root .magic-6{min-height:18px;padding:5px 10px;width:526px;min-height:18px;box-sizing:content-box}#detail_decorate_root .magic-7{min-height:18px;padding:5px 10px;width:181px;min-height:18px;box-sizing:content-box}#detail_decorate_root .magic-8{font-size:16px}#detail_decorate_root .magic-9{min-height:18px;padding:5px 10px;width:525px;min-height:18px;box-sizing:content-box}#detail_decorate_root .magic-10{width:750px}#detail_decorate_root .magic-11{overflow:hidden;width:750px;height:530.1147227533461px;margin-top:0;margin-bottom:0;margin-left:0;margin-right:0}#detail_decorate_root .magic-12{margin-top:0;margin-left:0;width:750px;height:530.1147227533461px}#detail_decorate_root .magic-13{overflow:hidden;width:750px;height:1011.0364683301343px;margin-top:0;margin-bottom:0;margin-left:0;margin-right:0}#detail_decorate_root .magic-14{margin-top:0;margin-left:0;width:750px;height:1011.0364683301343px}#detail_decorate_root .magic-15{vertical-align:top}#detail_decorate_root .magic-16{padding:0;margin:0;color:#333;font-size:14px;padding-left:4px;font-weight:bold;white-space:pre-wrap}#detail_decorate_root .magic-17{font-size:24px}#detail_decorate_root .magic-18{background-color:#fff}#detail_decorate_root .magic-19{font-weight:normal}#detail_decorate_root .magic-20{vertical-align:top;display:block;padding-right:4px;box-sizing:border-box;padding-left:4px}#detail_decorate_root .magic-21{vertical-align:top;padding-bottom:4px;box-sizing:border-box;padding-top:4px}#detail_decorate_root .magic-22{padding:0;margin:0;white-space:pre-wrap;font-size:14px}#detail_decorate_root .magic-23{margin-bottom:10px;line-height:0}#detail_decorate_root .magic-24{margin-bottom:0}#detail_decorate_root .magic-25{position:relative;width:100%}#detail_decorate_root .magic-26{overflow:hidden;width:750px;height:925.8488148622678px;margin-top:0;margin-bottom:0;margin-left:0;margin-right:0}#detail_decorate_root .magic-27{margin-top:0;margin-left:0;width:750px;height:925.8488148622678px}#detail_decorate_root .magic-28{overflow:hidden;width:750px;height:1251.601537475977px;margin-top:0;margin-bottom:0;margin-left:0;margin-right:0}#detail_decorate_root .magic-29{margin-top:0;margin-left:0;width:750px;height:1251.601537475977px}#detail_decorate_root .magic-30{overflow:hidden;width:750px;height:730.8061420345489px;margin-top:0;margin-bottom:0;margin-left:0;margin-right:0}#detail_decorate_root .magic-31{margin-top:0;margin-left:0;width:750px;height:730.8061420345489px}#detail_decorate_root .magic-32{overflow:hidden;width:750px;height:417.9462571976967px;margin-top:0;margin-bottom:0;margin-left:0;margin-right:0}#detail_decorate_root .magic-33{margin-top:0;margin-left:0;width:750px;height:417.9462571976967px}#detail_decorate_root .magic-34{overflow:hidden;width:750px;height:1147.3414477898784px;margin-top:0;margin-bottom:0;margin-left:0;margin-right:0}#detail_decorate_root .magic-35{margin-top:0;margin-left:0;width:750px;height:1147.3414477898784px}#detail_decorate_root .magic-36{overflow:hidden;width:750px;height:400px;margin-top:0;margin-bottom:0;margin-left:0;margin-right:0}#detail_decorate_root .magic-37{margin-top:-42px;margin-left:-3px;width:750px;height:508.65384615384613px}#detail_decorate_root .magic-38{overflow:hidden;width:750px;height:1430.7191568505891px;margin-top:0;margin-bottom:0;margin-left:0;margin-right:0}#detail_decorate_root .magic-39{margin-top:0;margin-left:0;width:750px;height:1430.7191568505891px}#detail_decorate_root .magic-40{overflow:hidden;width:750px;height:1698.5430874147553px;margin-top:0;margin-bottom:0;margin-left:0;margin-right:0}#detail_decorate_root .magic-41{margin-top:0;margin-left:0;width:750px;height:1698.5430874147553px} Product Descrition
*Item No

HD06

*Product Name

Maternity Baby Changing Bags

*Brand and color

We accept OEM, and will help you design your own Brand and color

*Material Type

High Quality Waterproof Oxford Fabric, Easy To Wipe Clean.

* Feature

Modern Stylish Design, Durable, Large Capacity, Adjustable Strap Length.

*Dimension information

Length*Wide*Hight (40*17*41)CM

* Multi-Function

Used As A

Diaper Bag

, Travel Backpack, Laptop Backpack, Suitable For Young Mommy, Playing A Lot Of Things When The Baby Goes Out.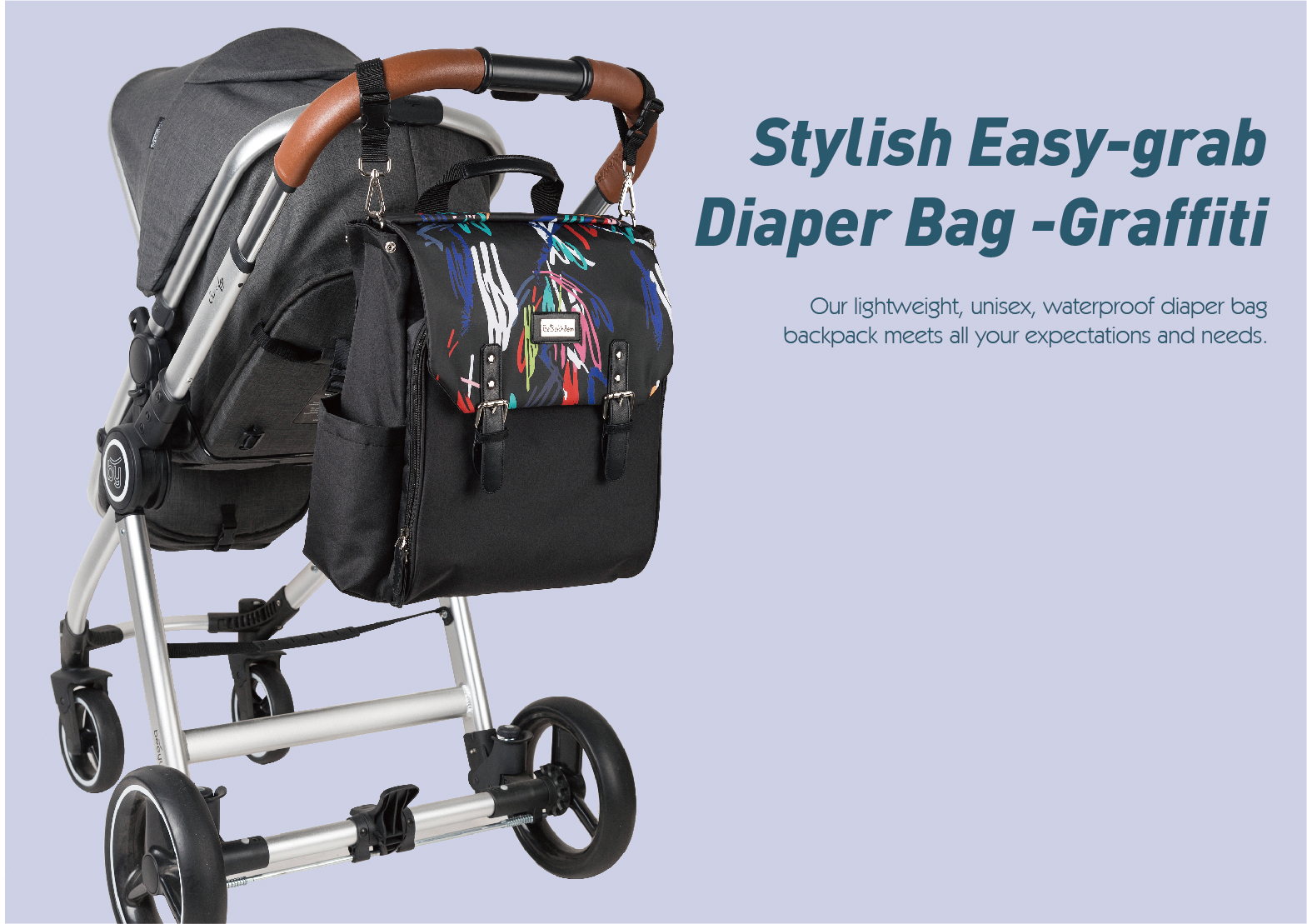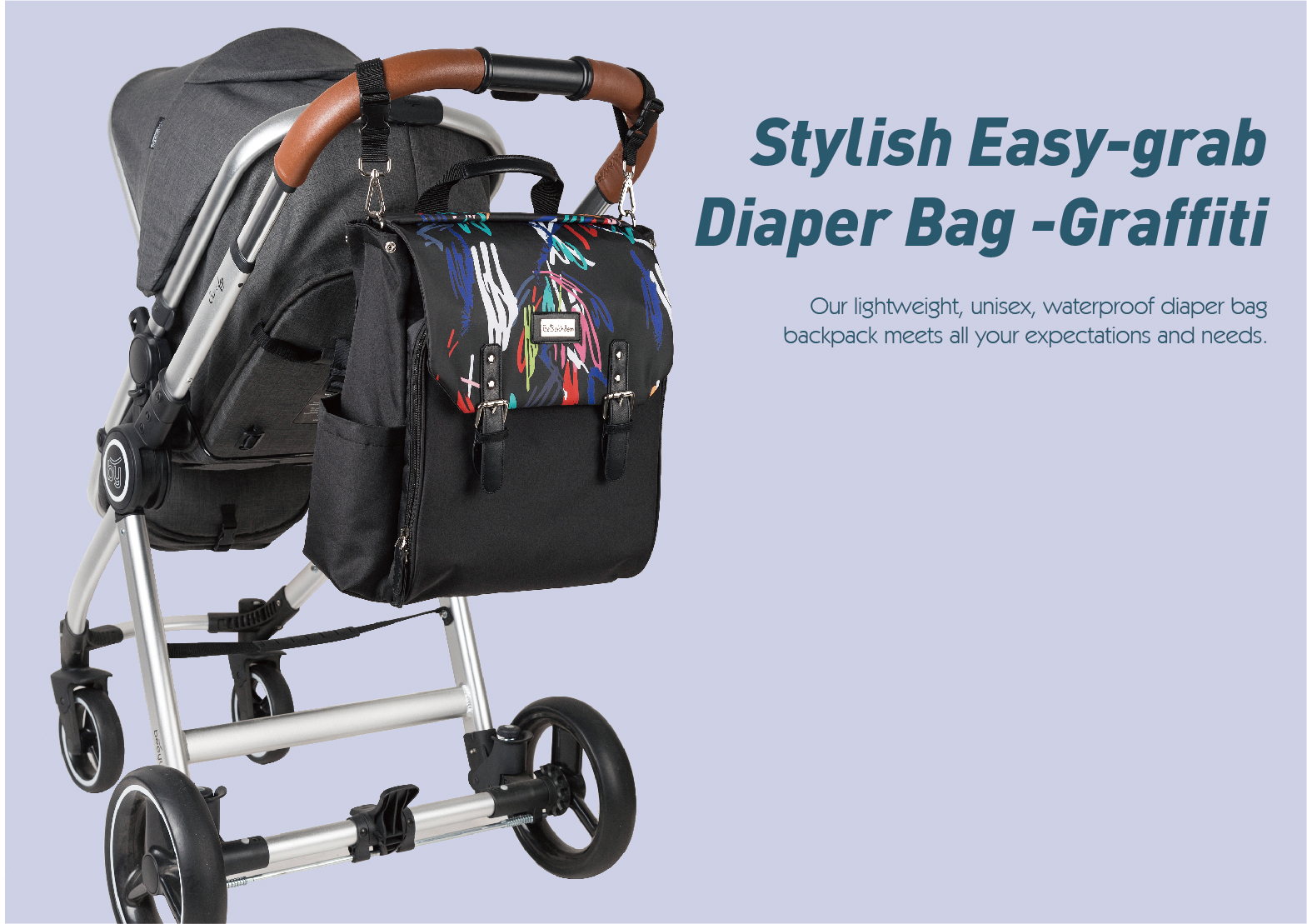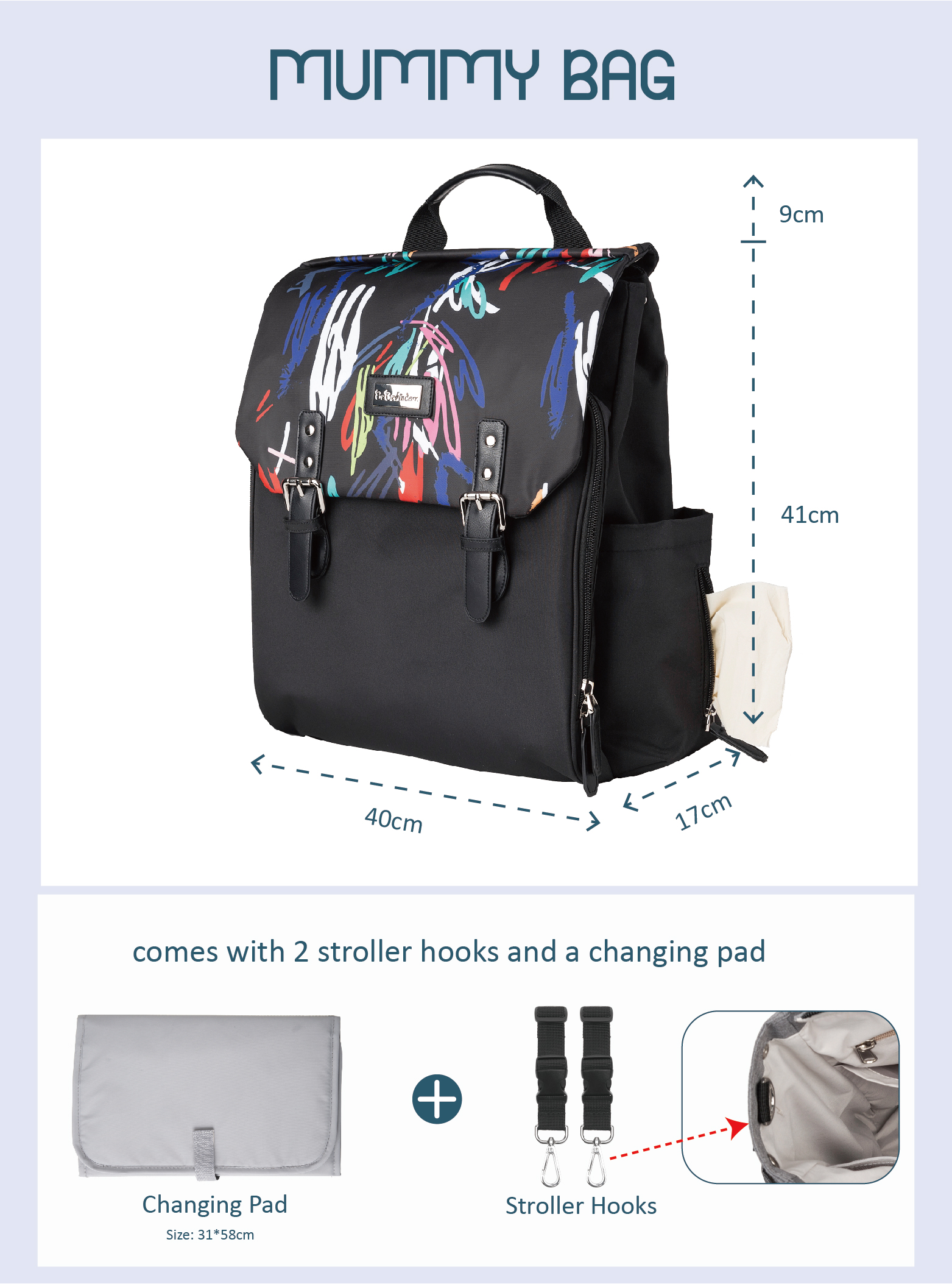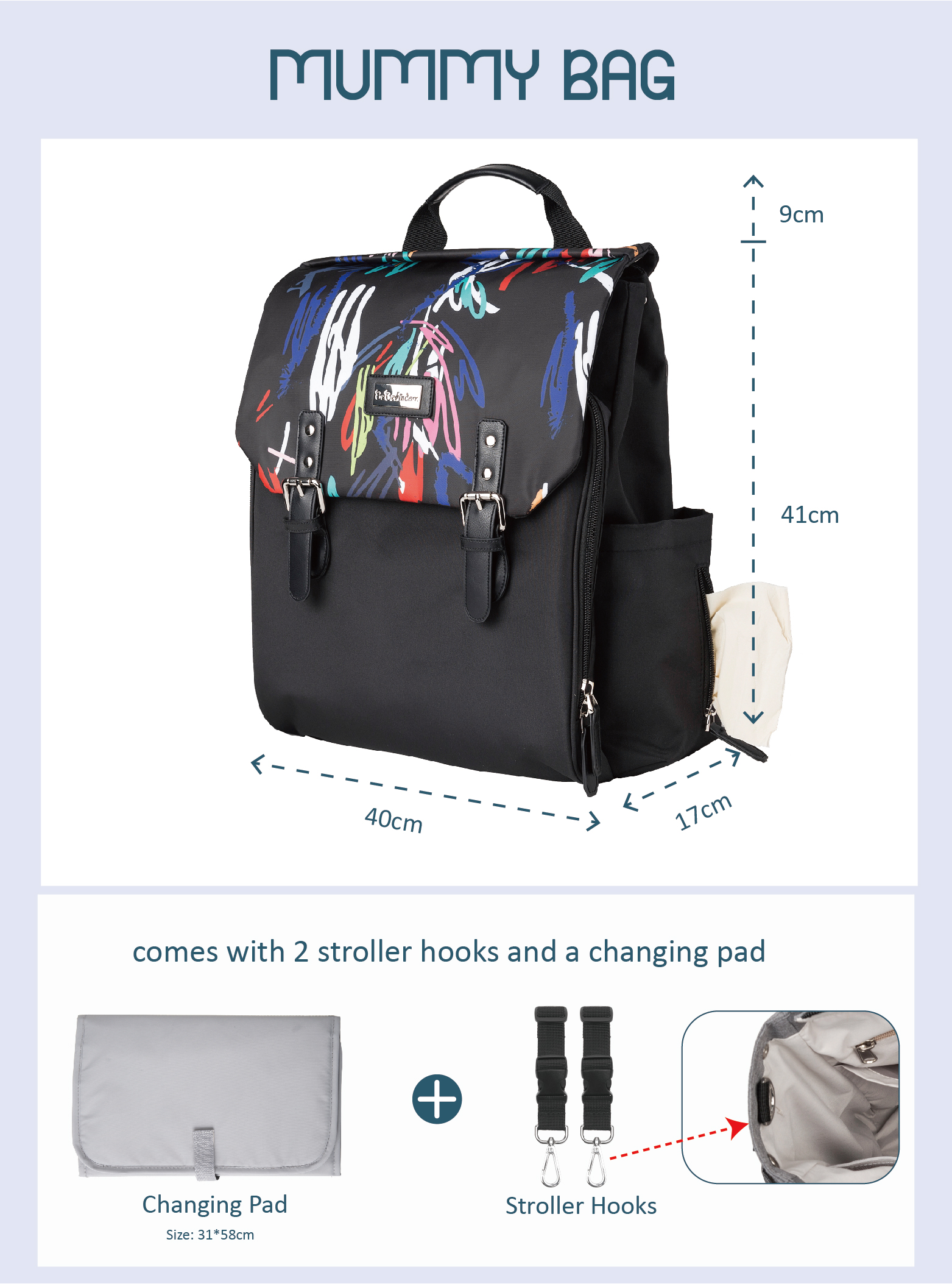 Stylishc Diaper Bag -HD06C
Large Capacity: Padded laptop pocket, diaper organizer, personal hidden zippered pocket , thermal-insulated baby bottle pocket and a changing pad will keep everything well organized. Superior quality: Our tote diaper bag is made of the high-quality durable Oxford fabric, reinforced stitches, sturdy zipper, which allows it to use for years. Carry in comfort: Designed for effortless carrying. Adjustable added wide shoulder strap, well-knit luggage belt and 2 top handles can easily clip onto your stroller with included stroller hooks. Stay stylish and cool:  Selected the most popular colors and pattern in 2019 with unisex design, it will be a good match no matter you are mommy or daddy. Key Dimensions and Selling points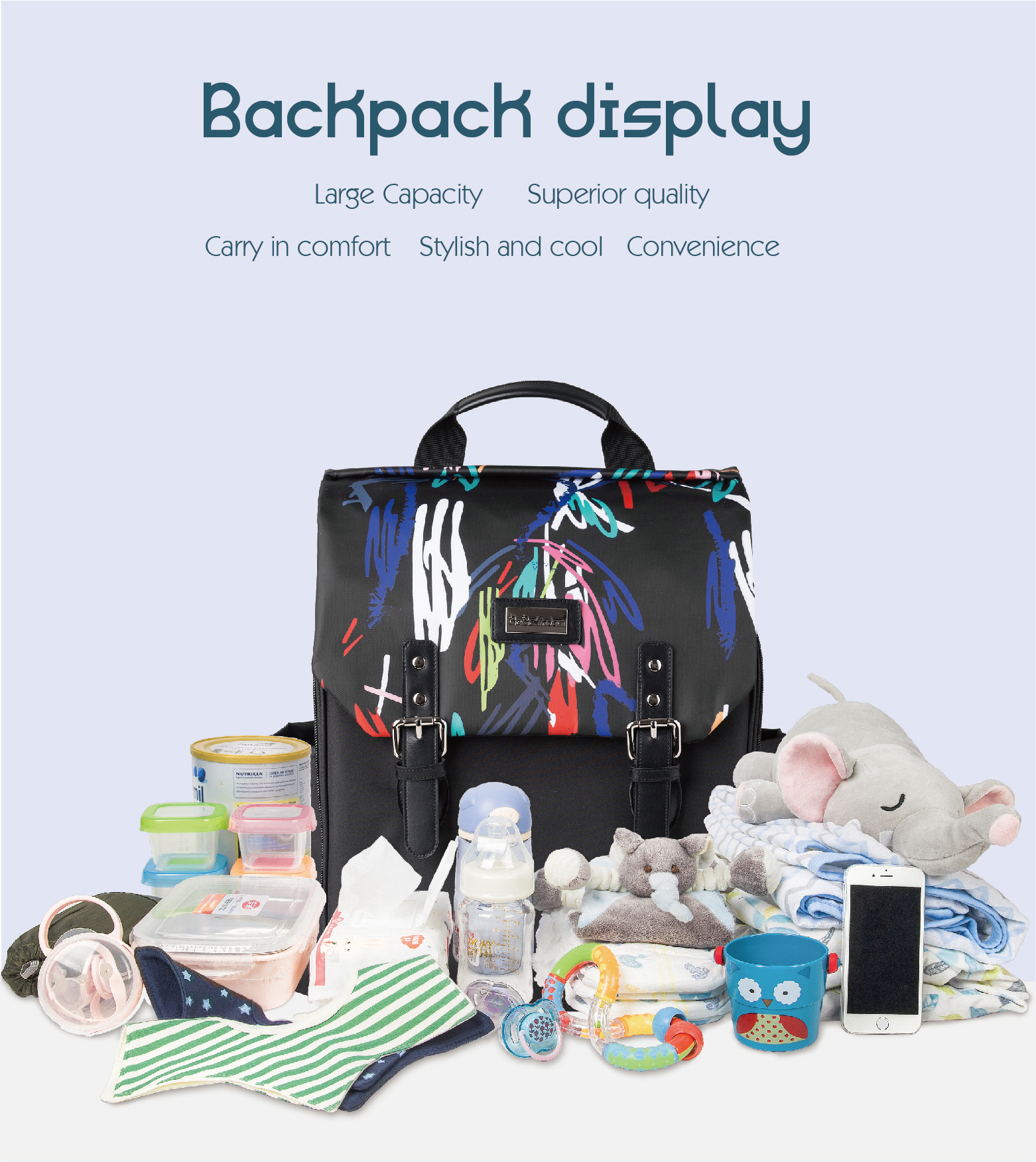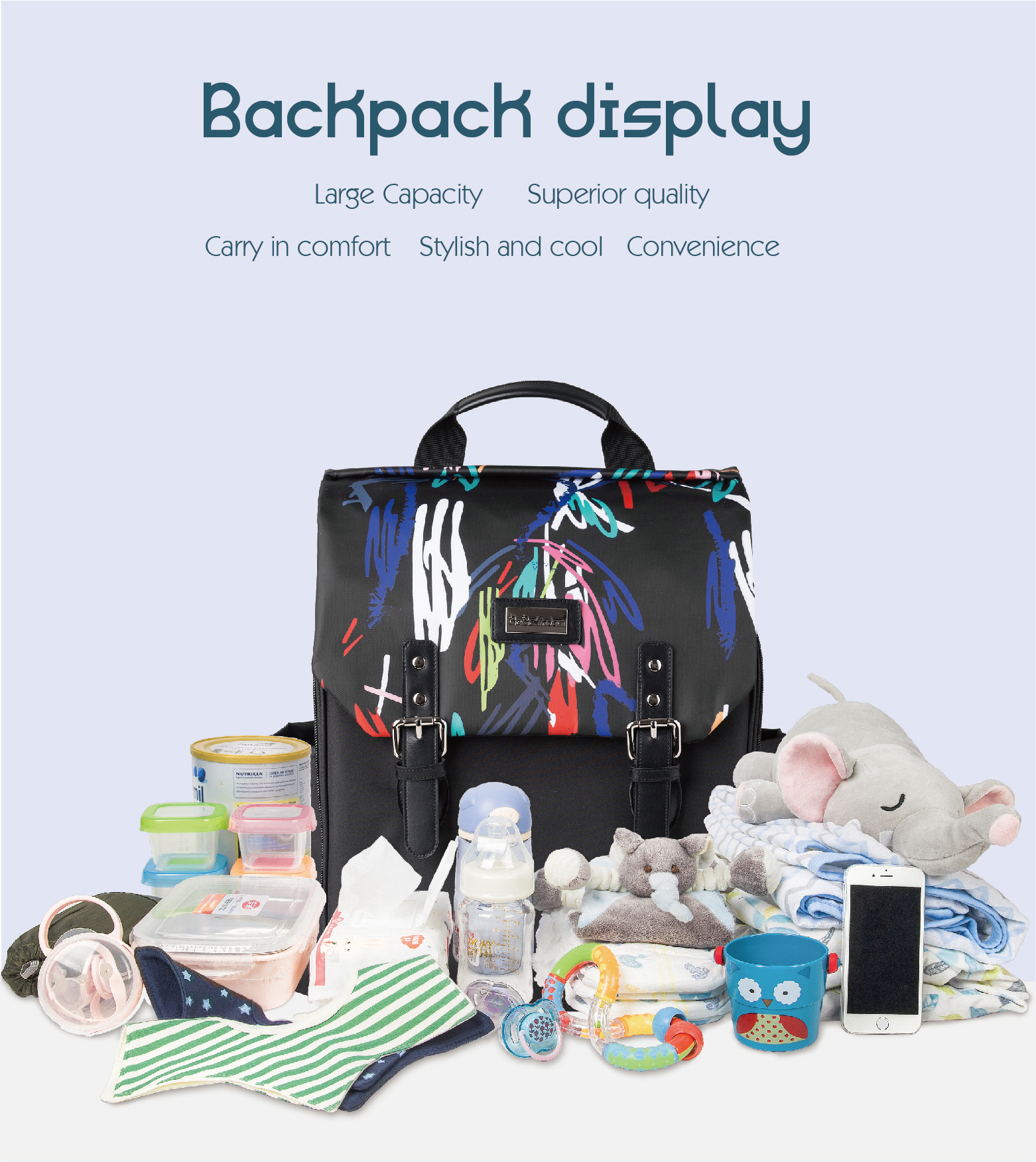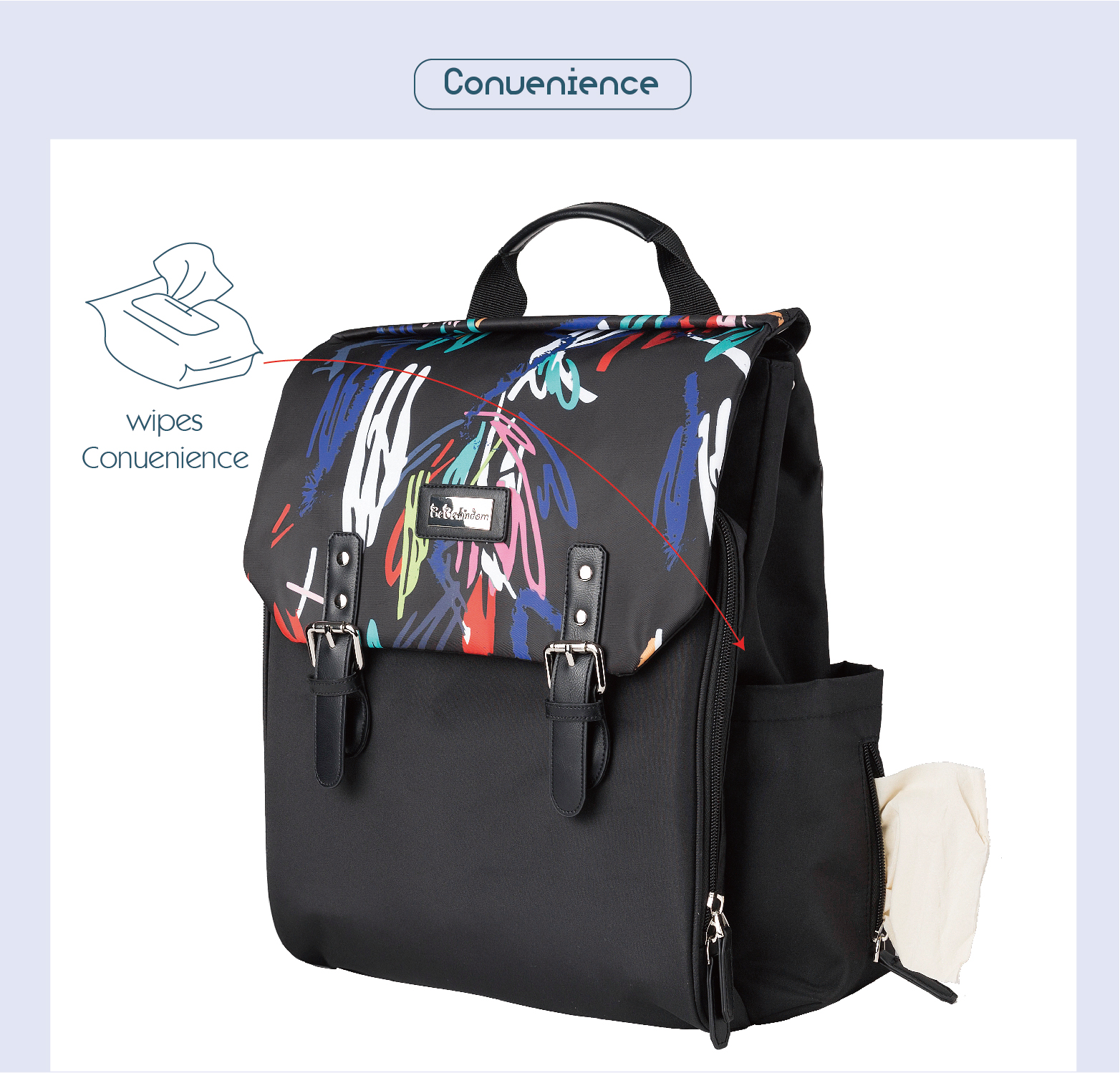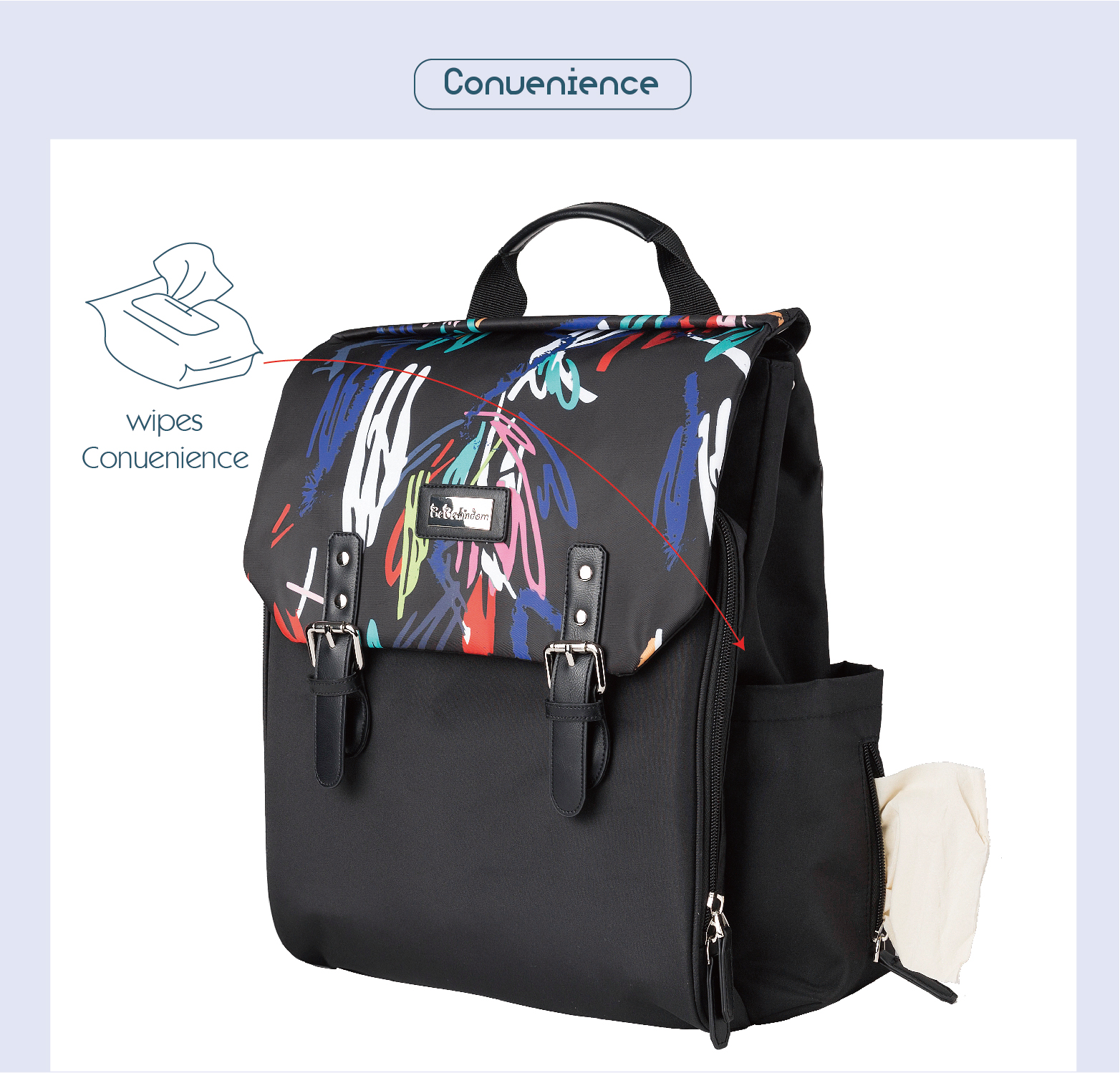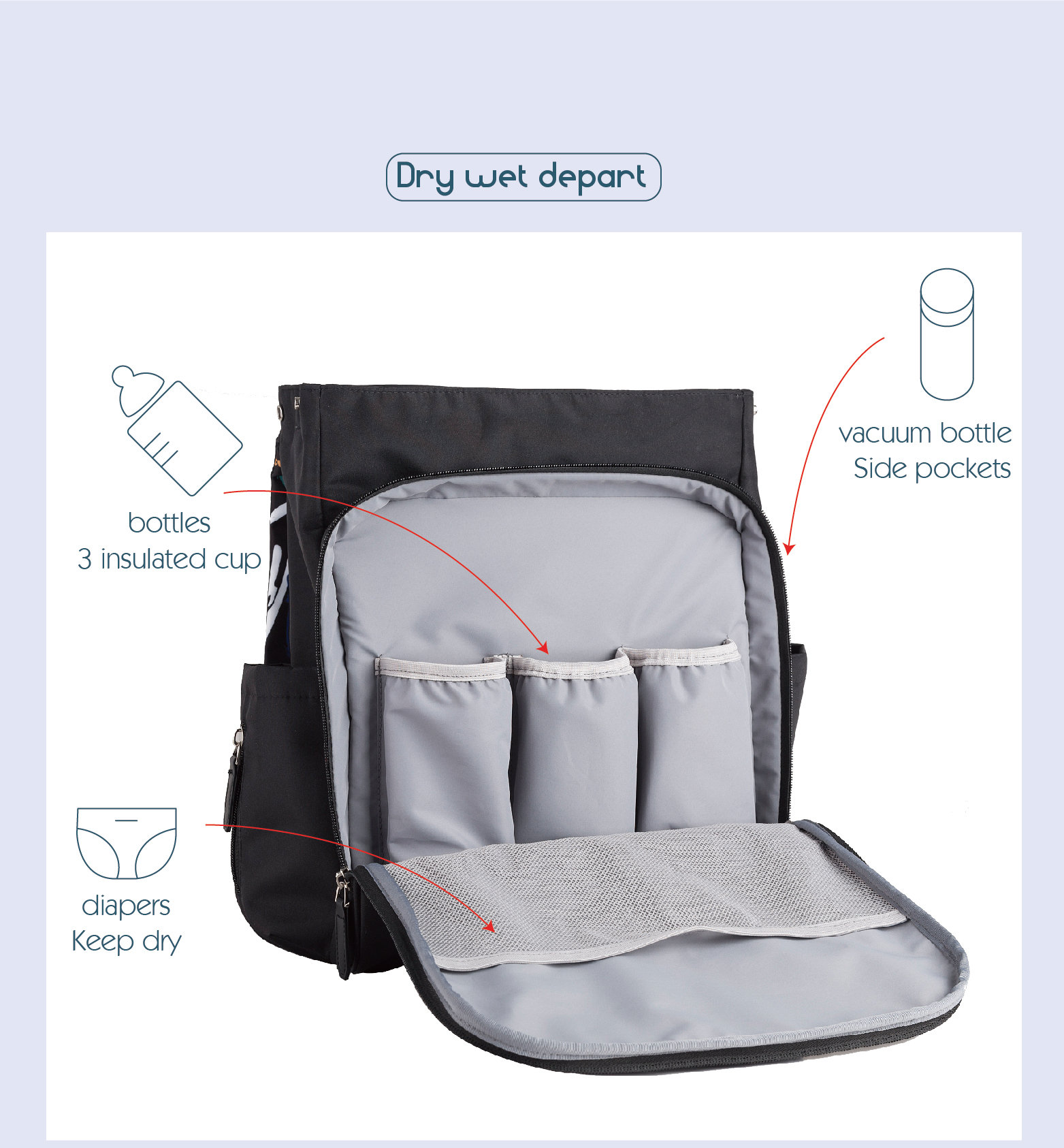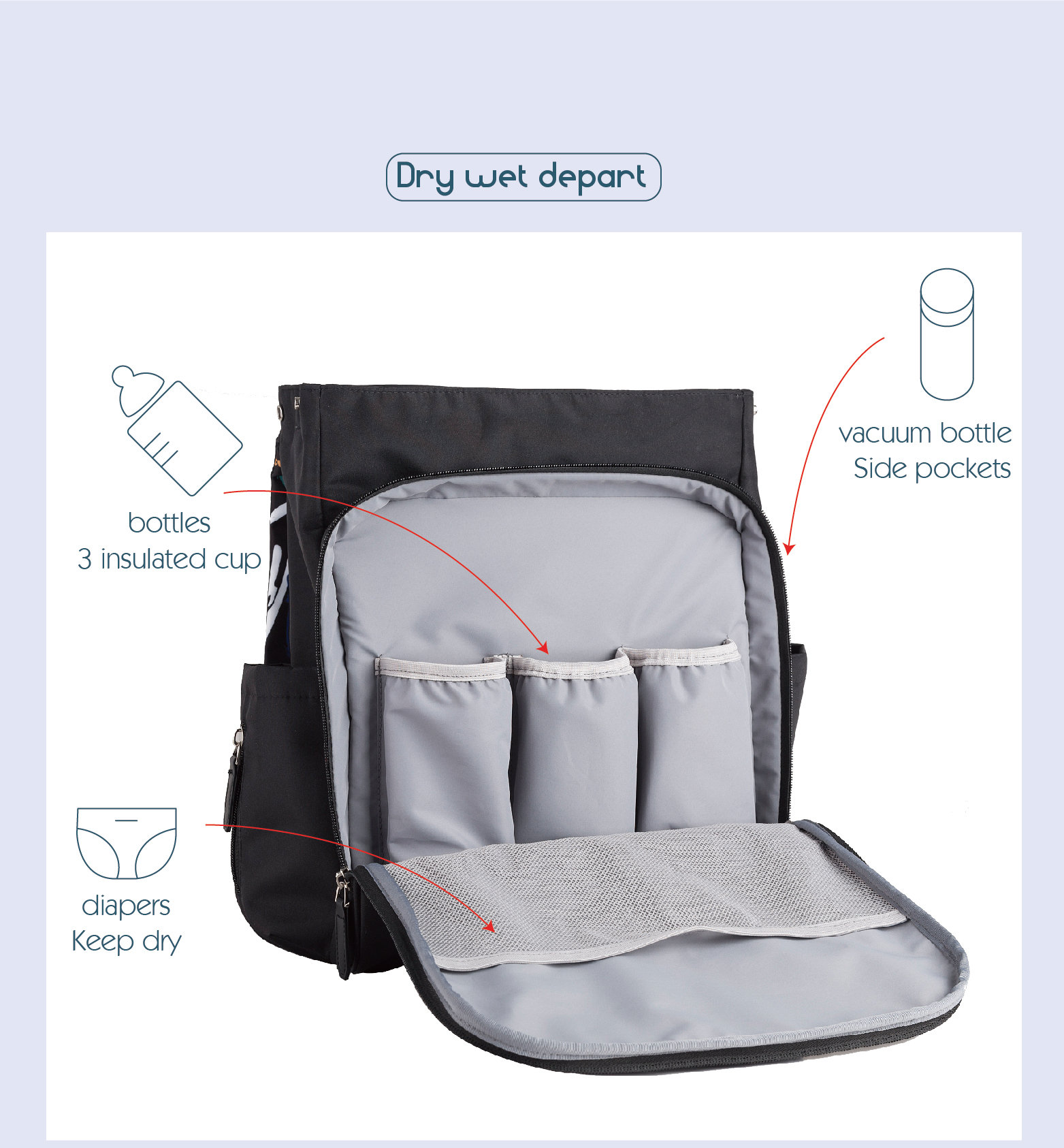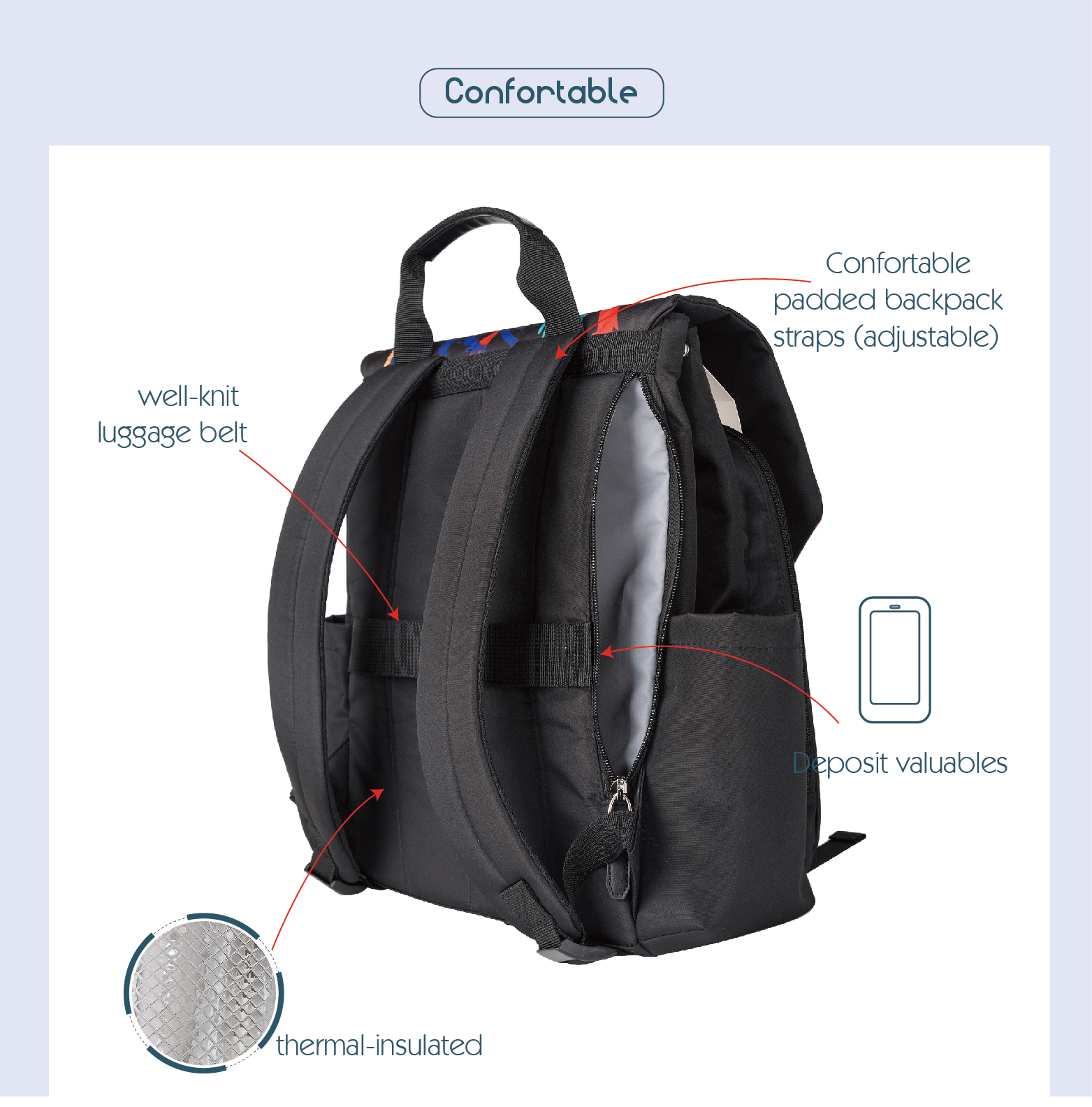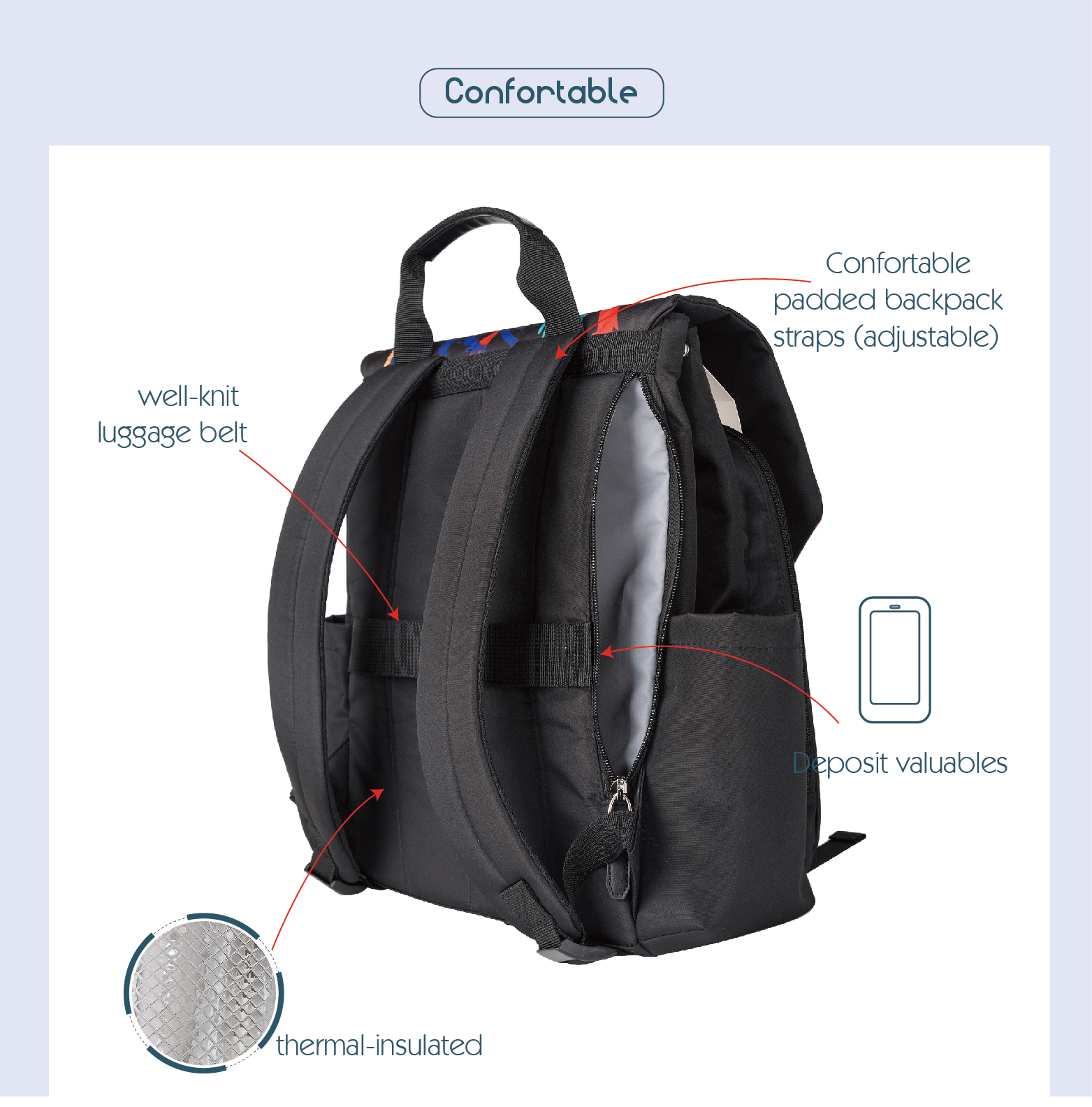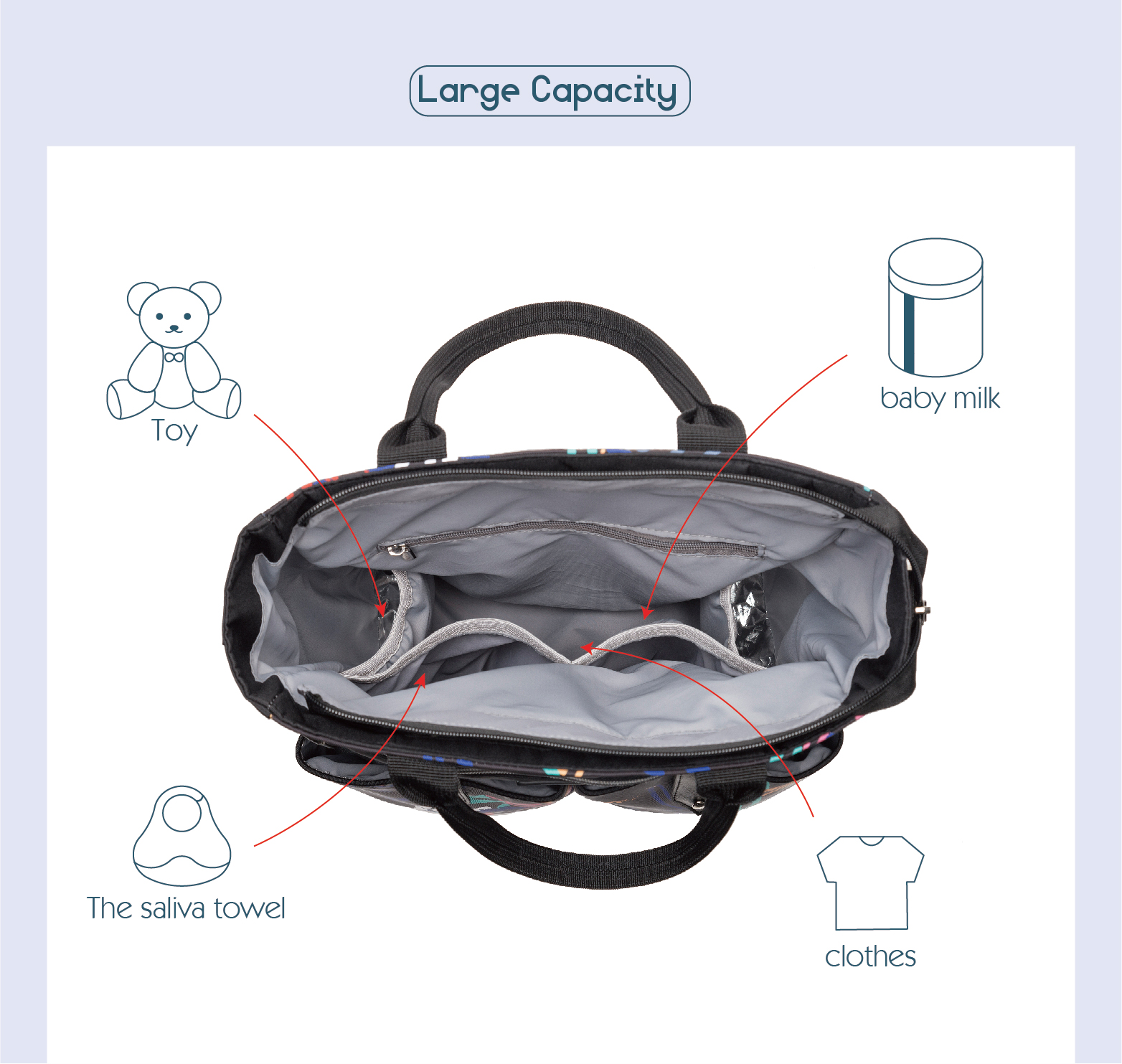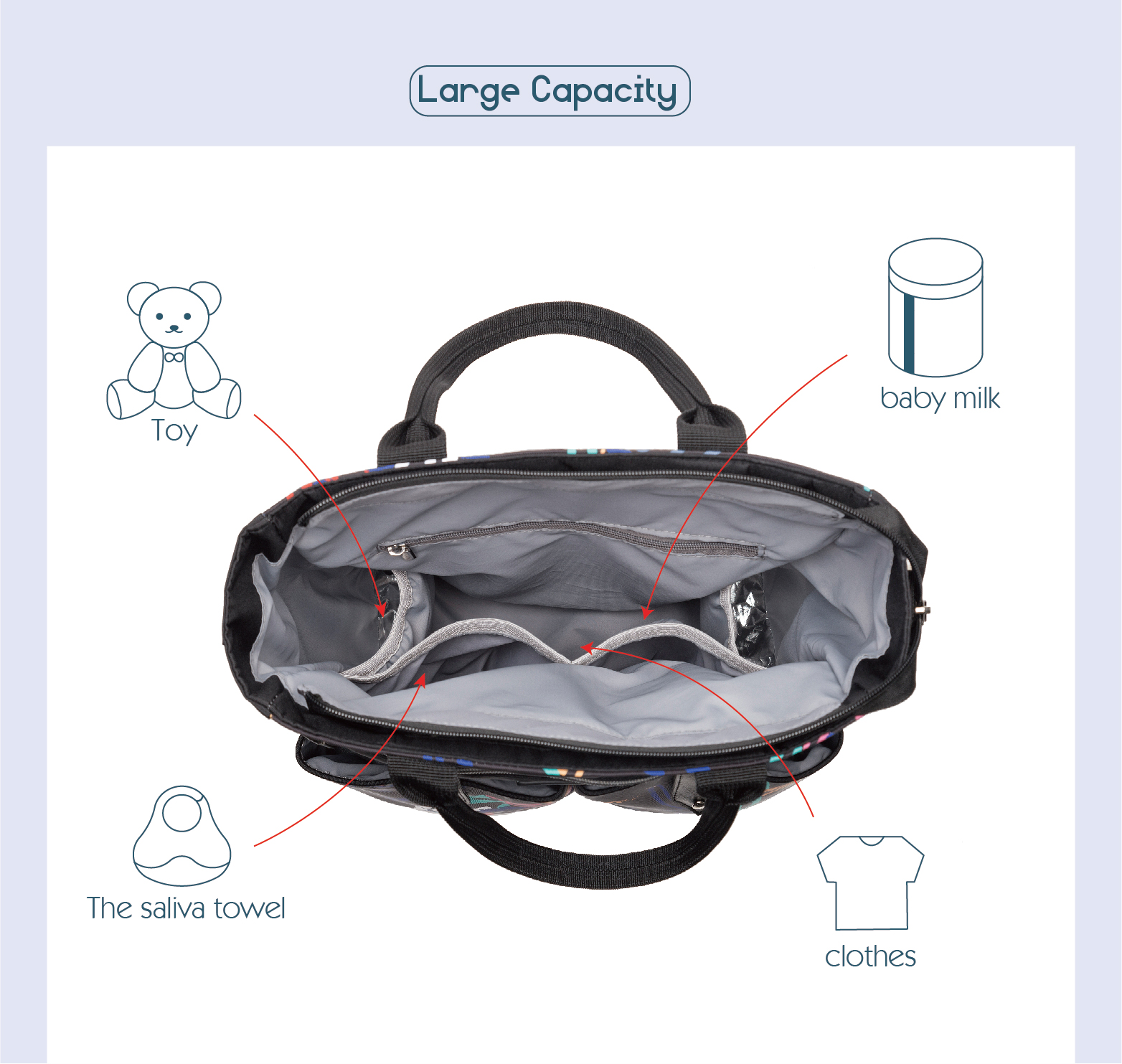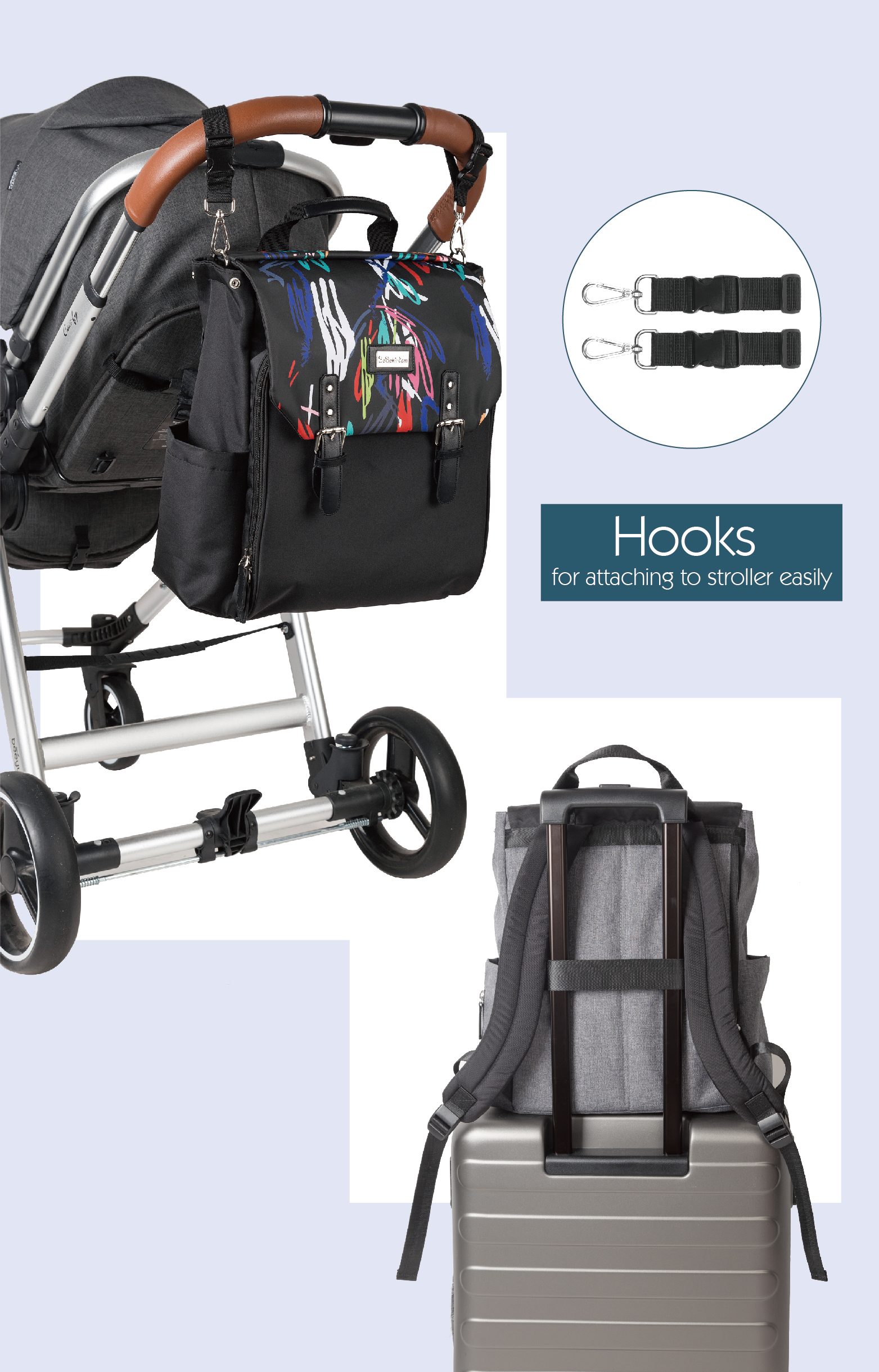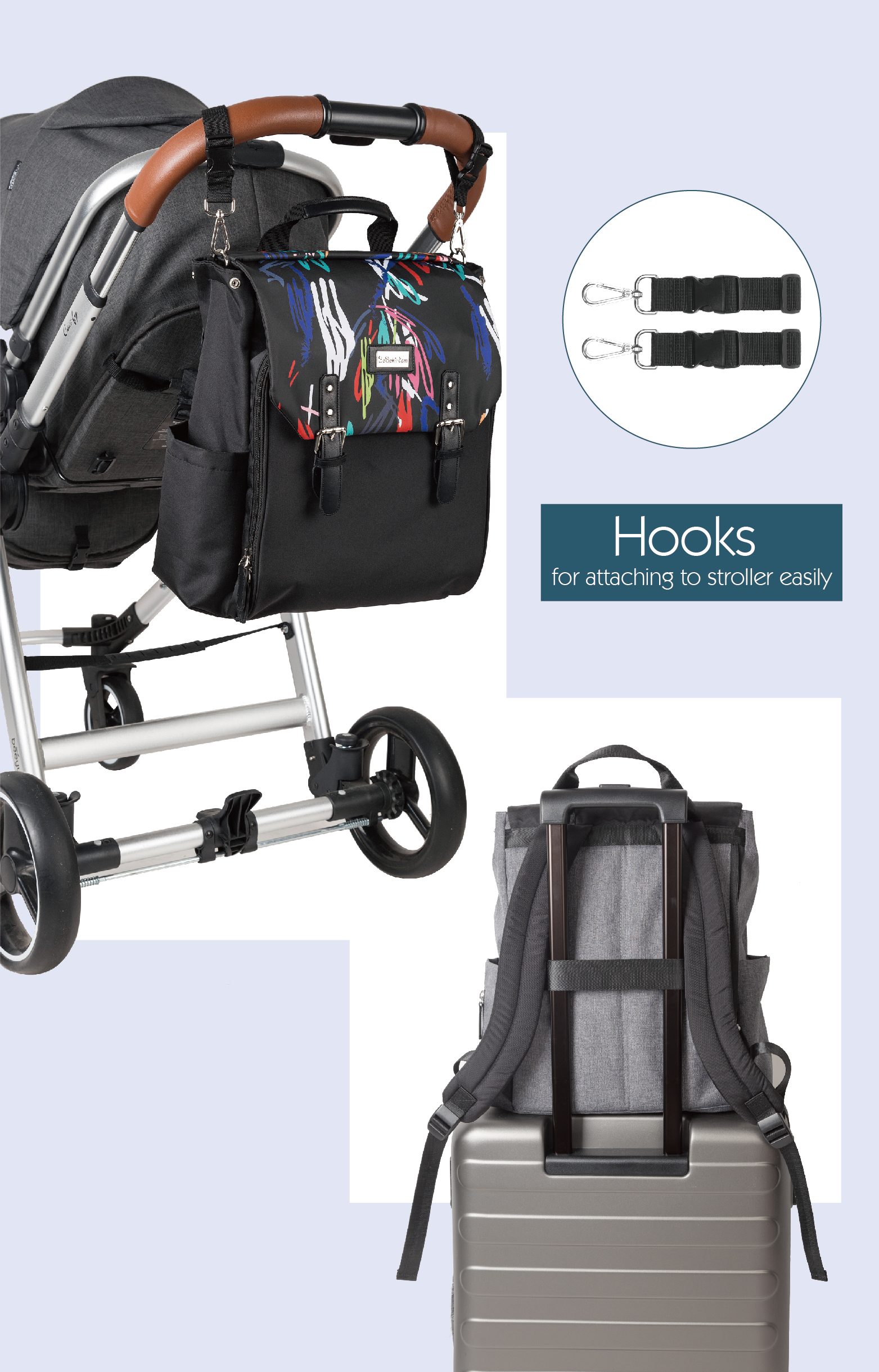 Details Images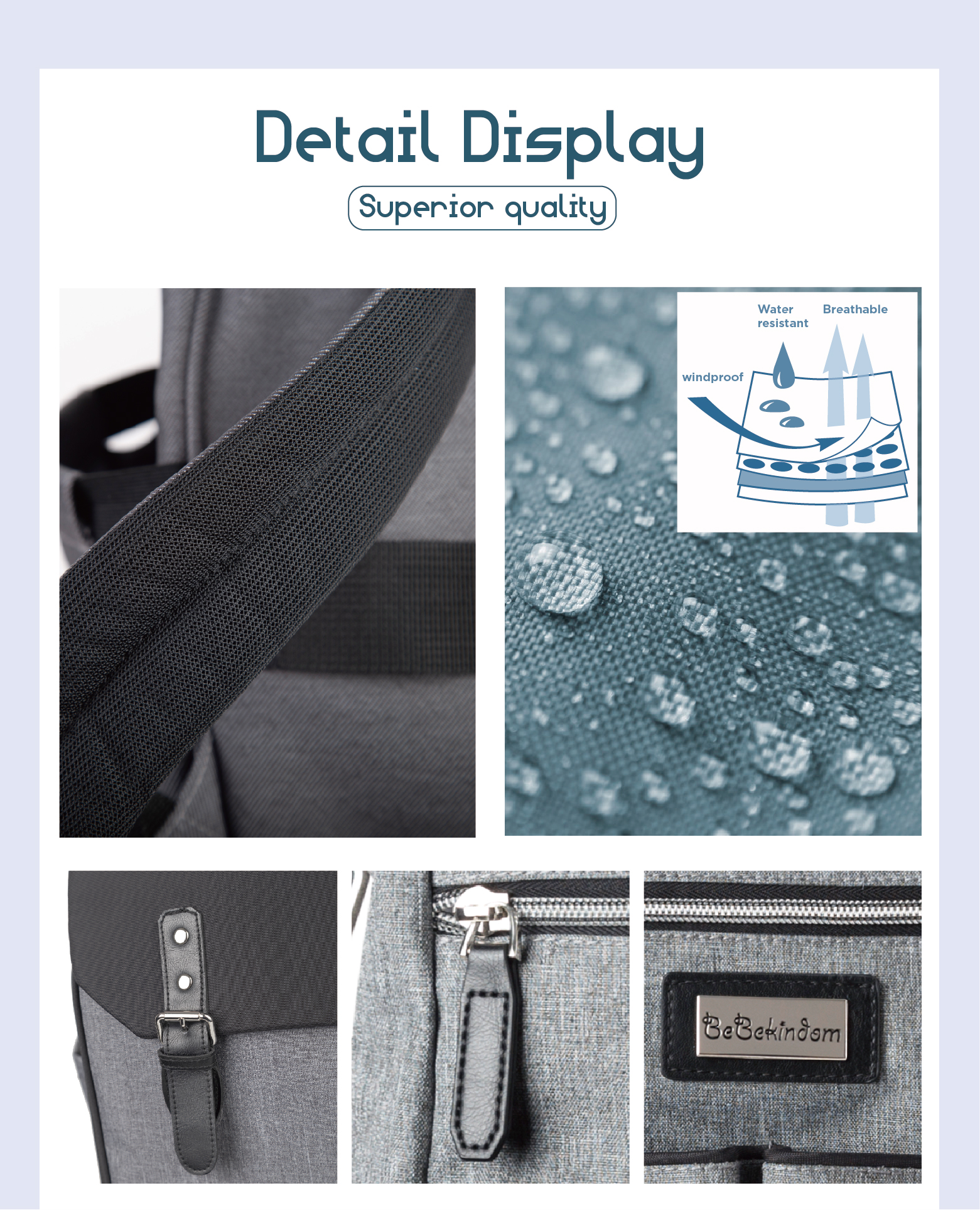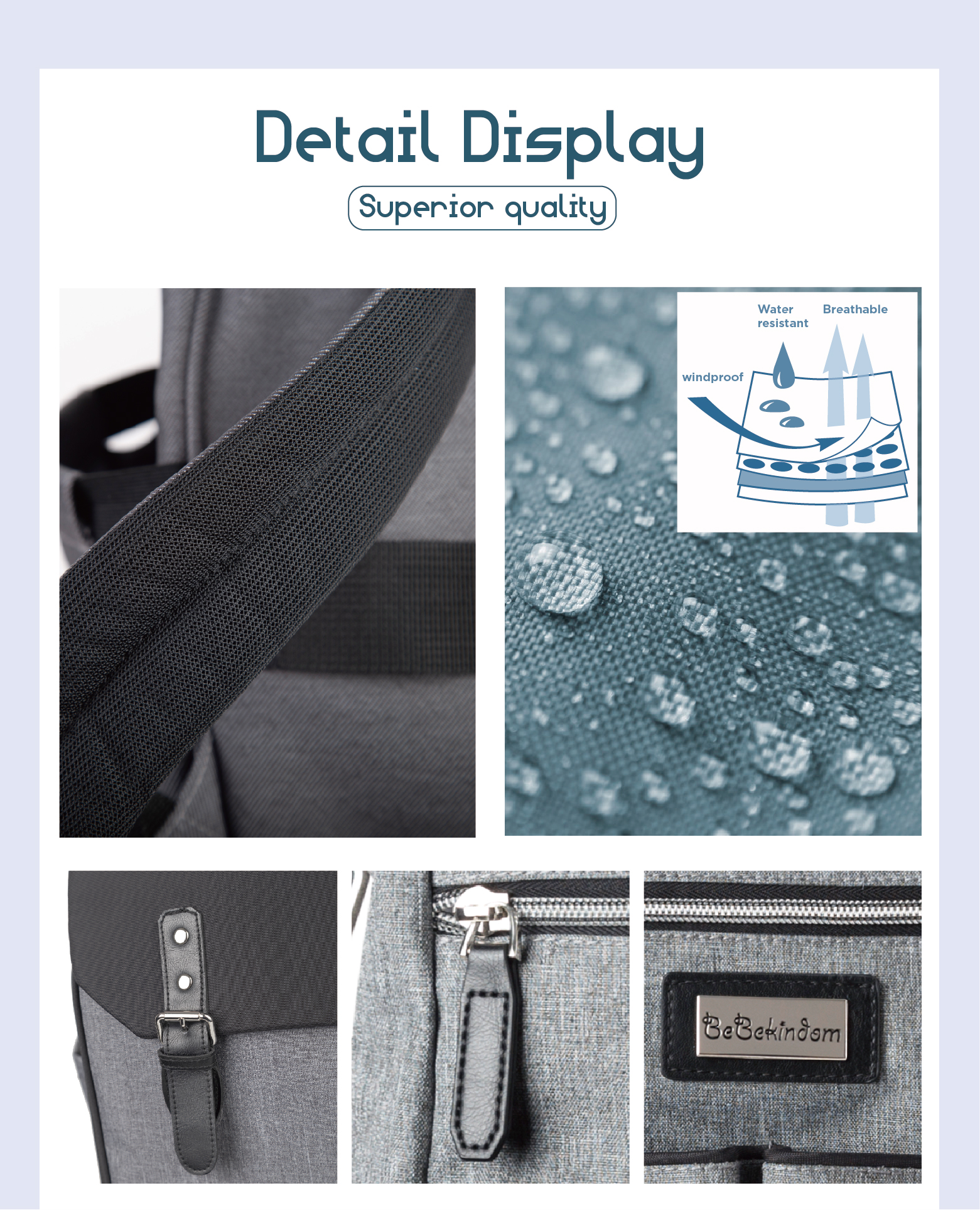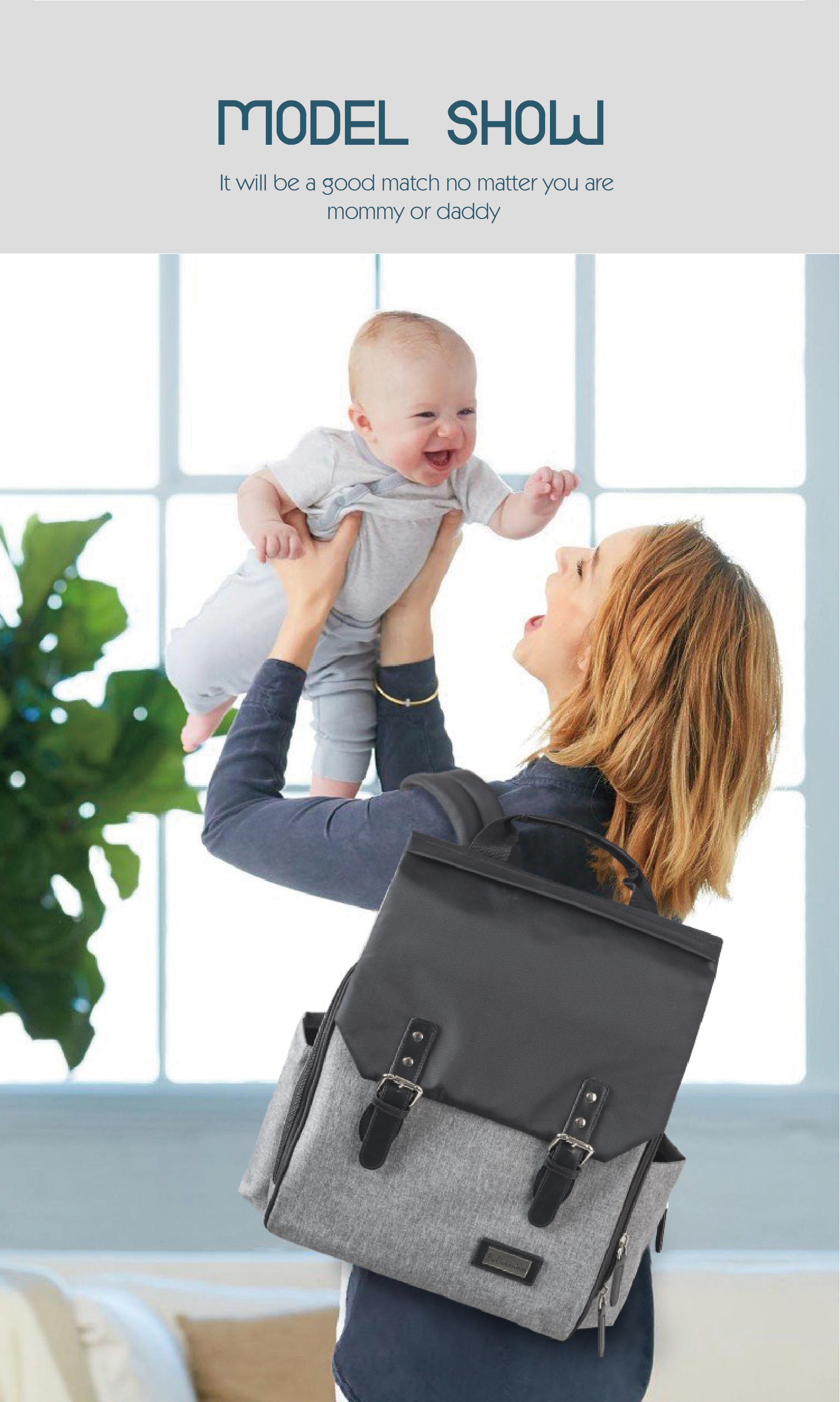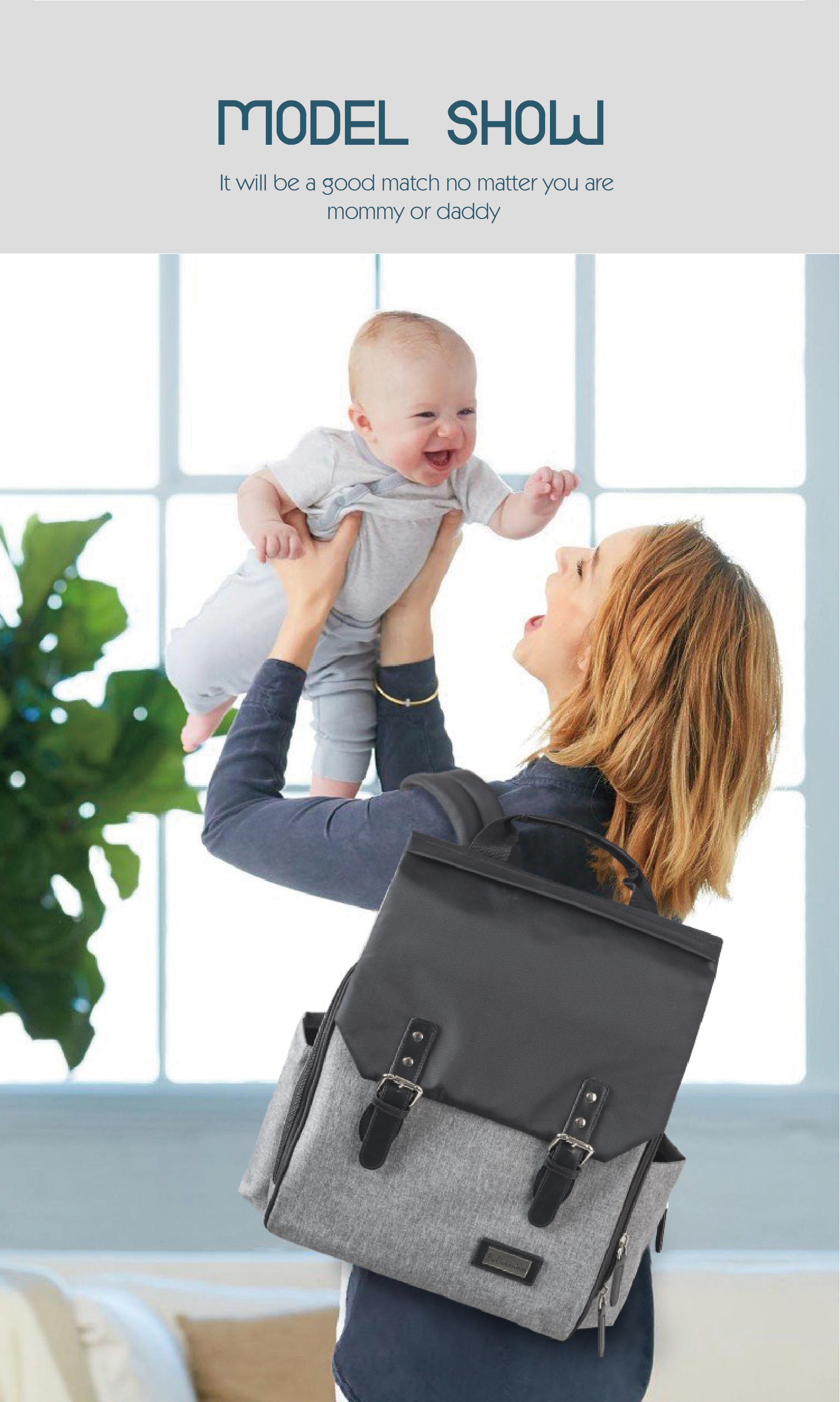 Customize your OWN LOGO and Prefered colors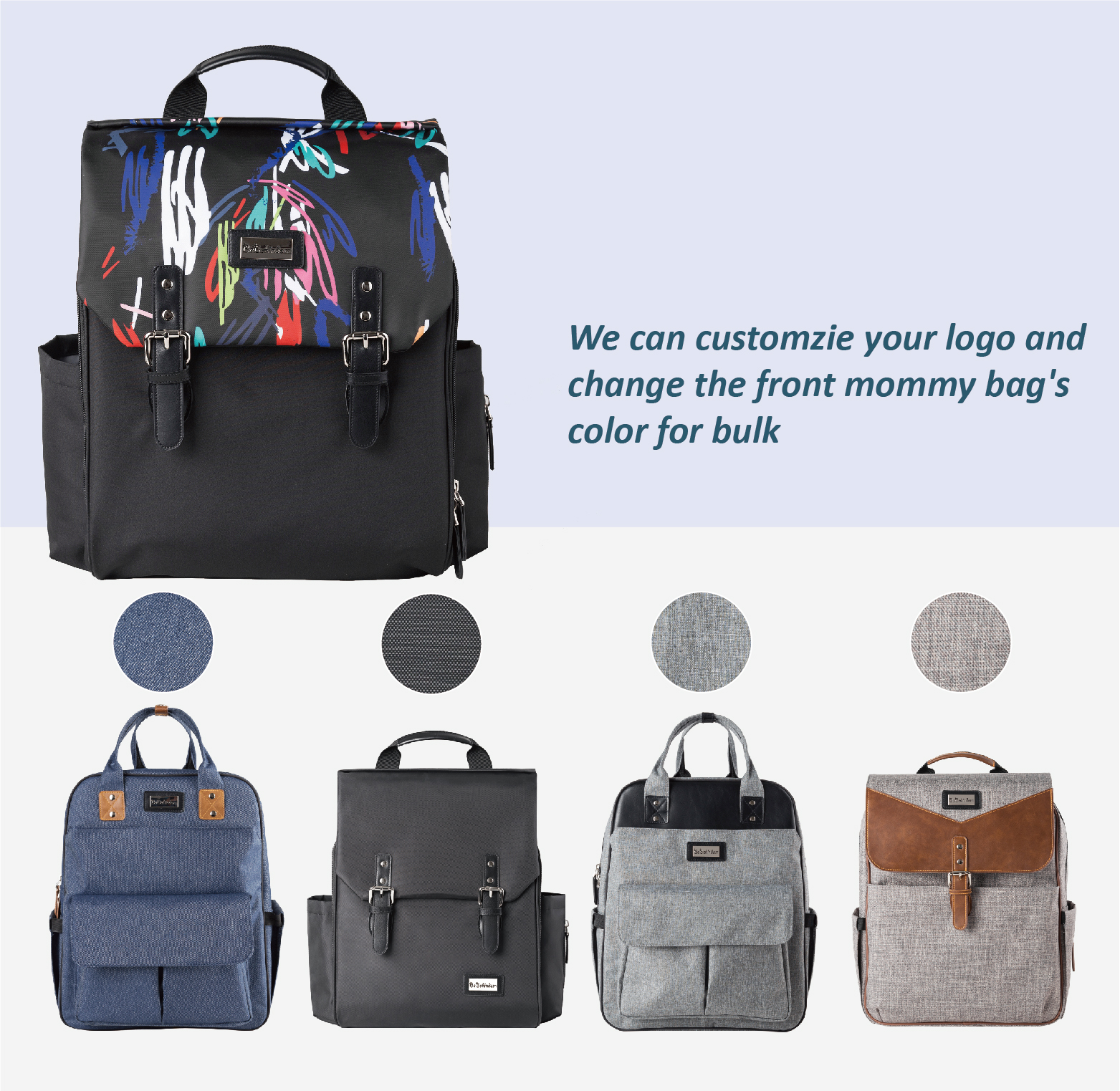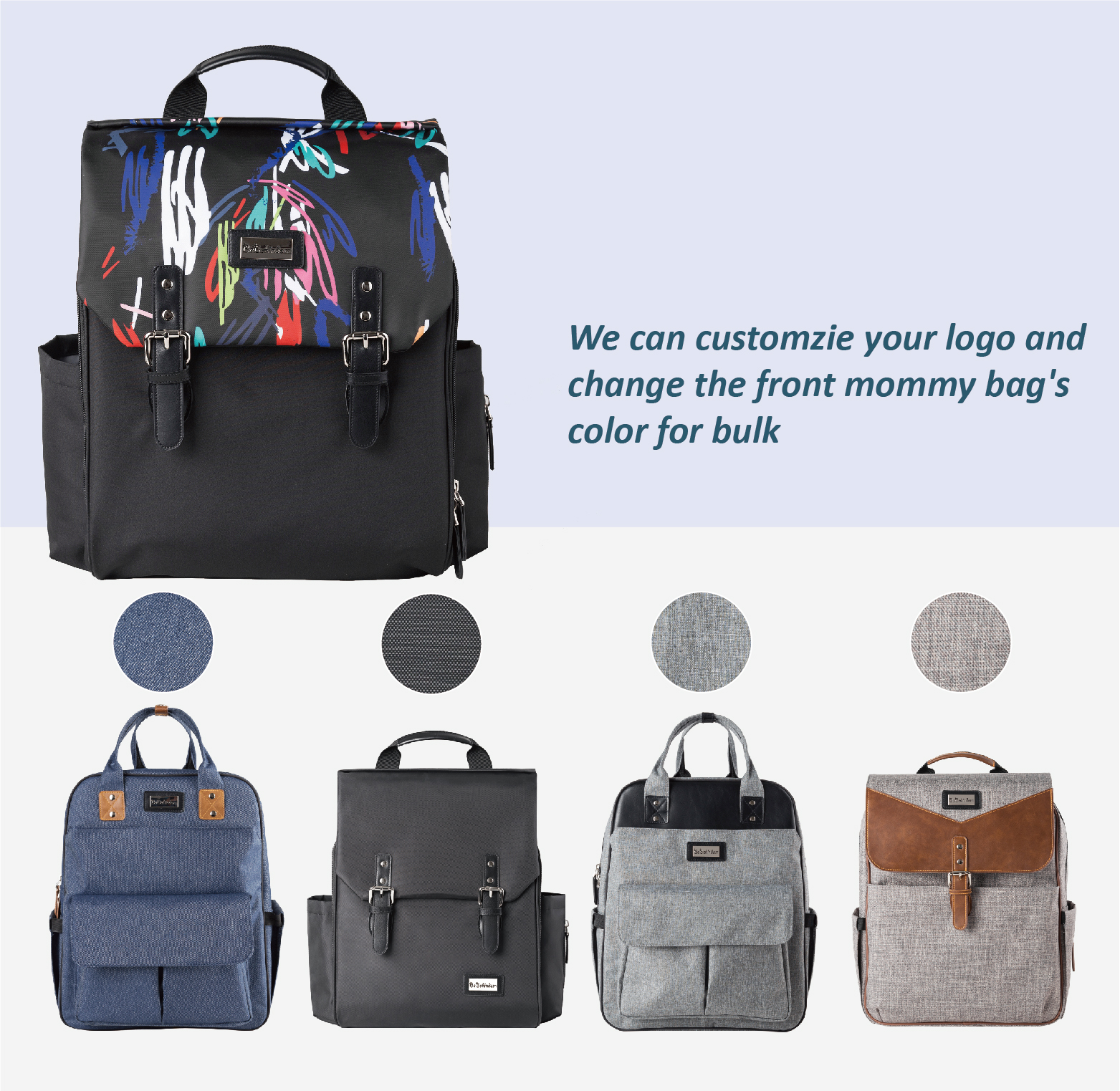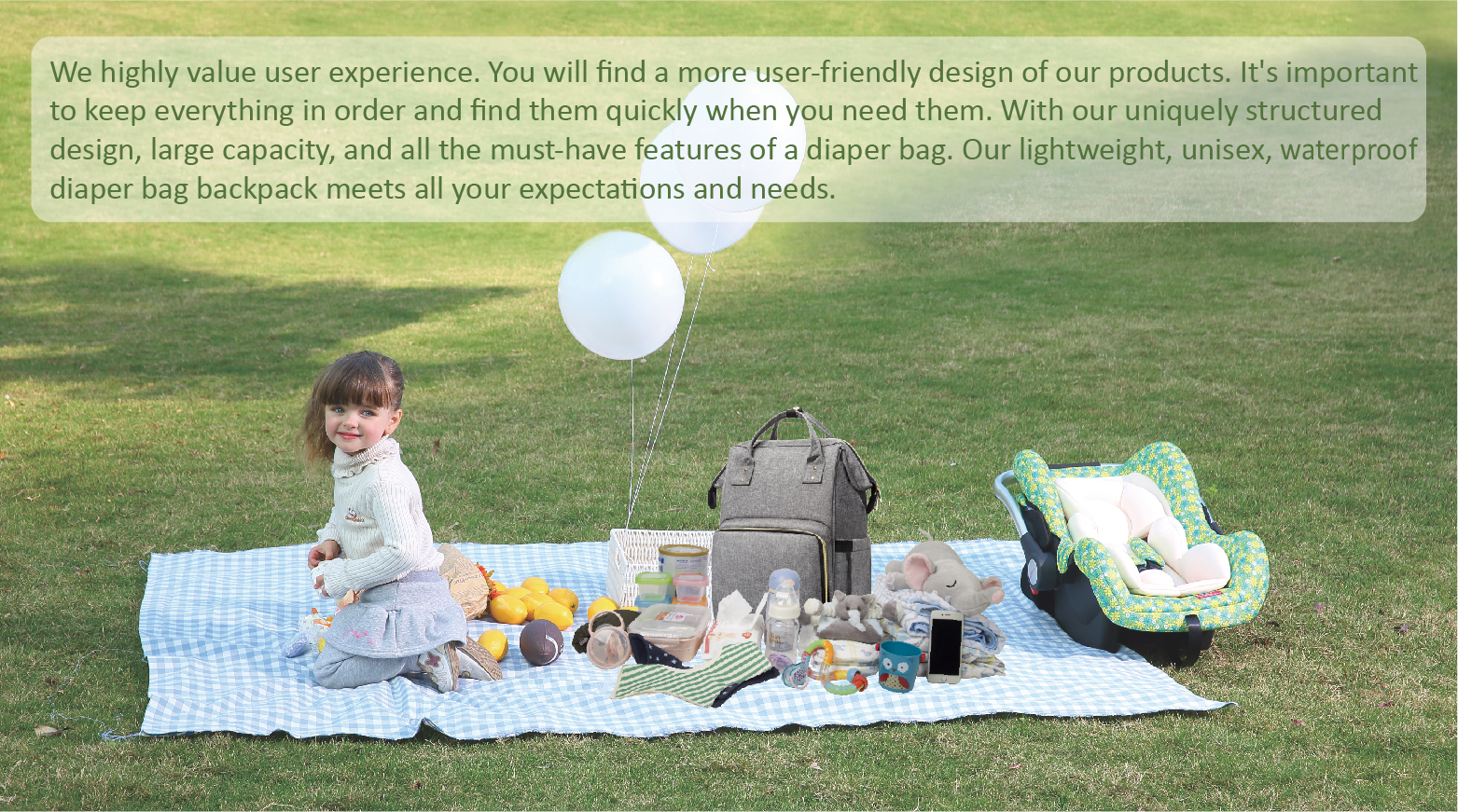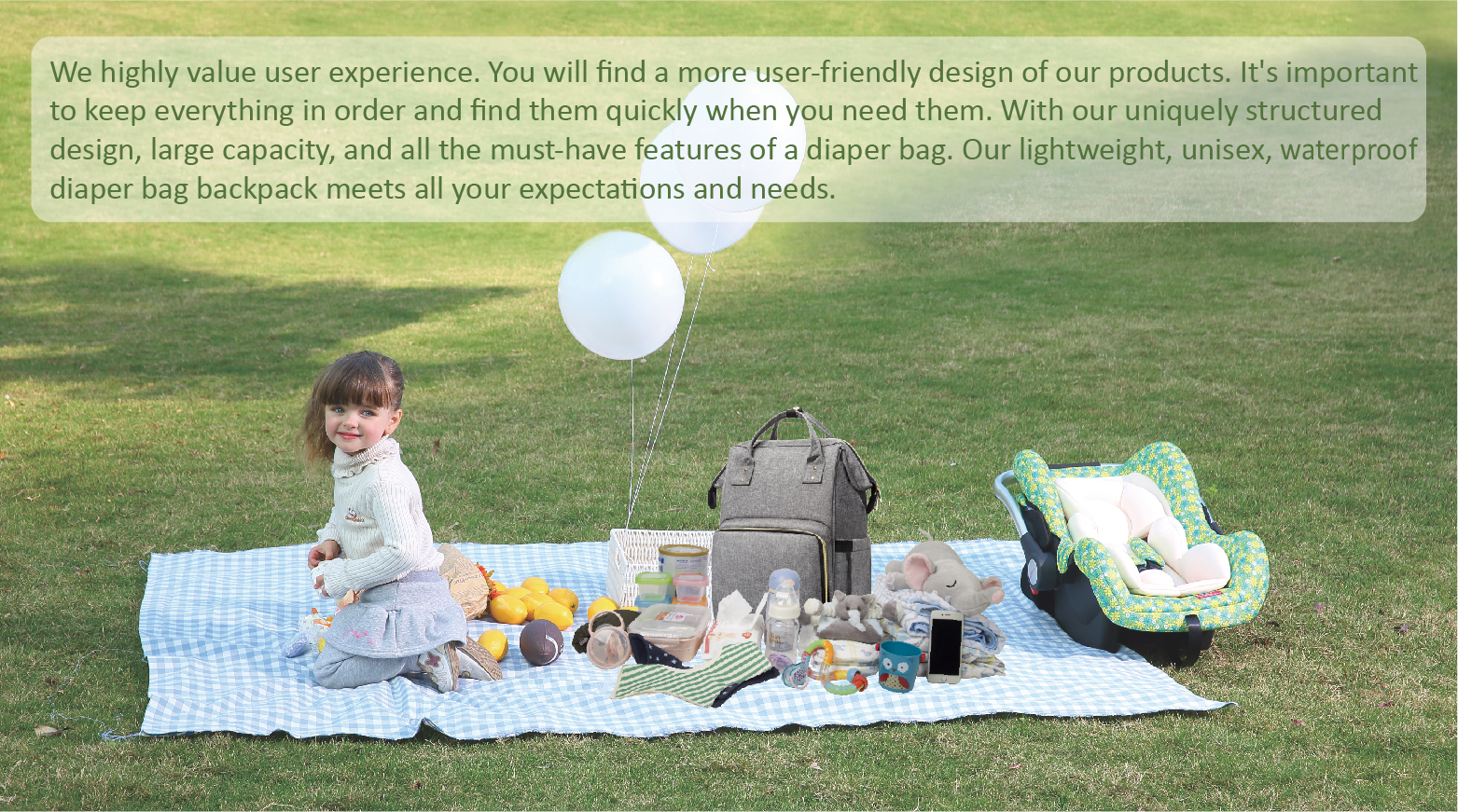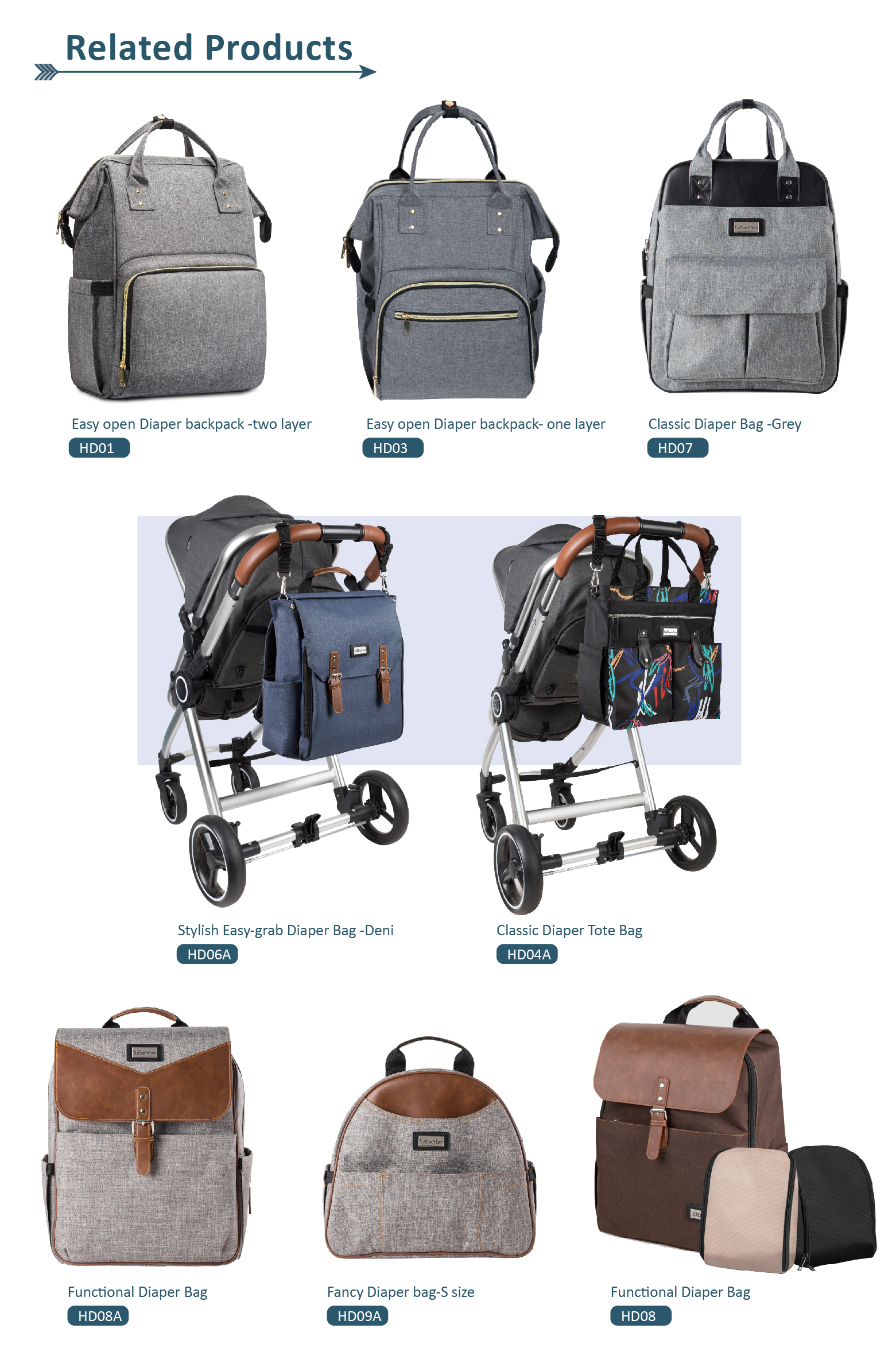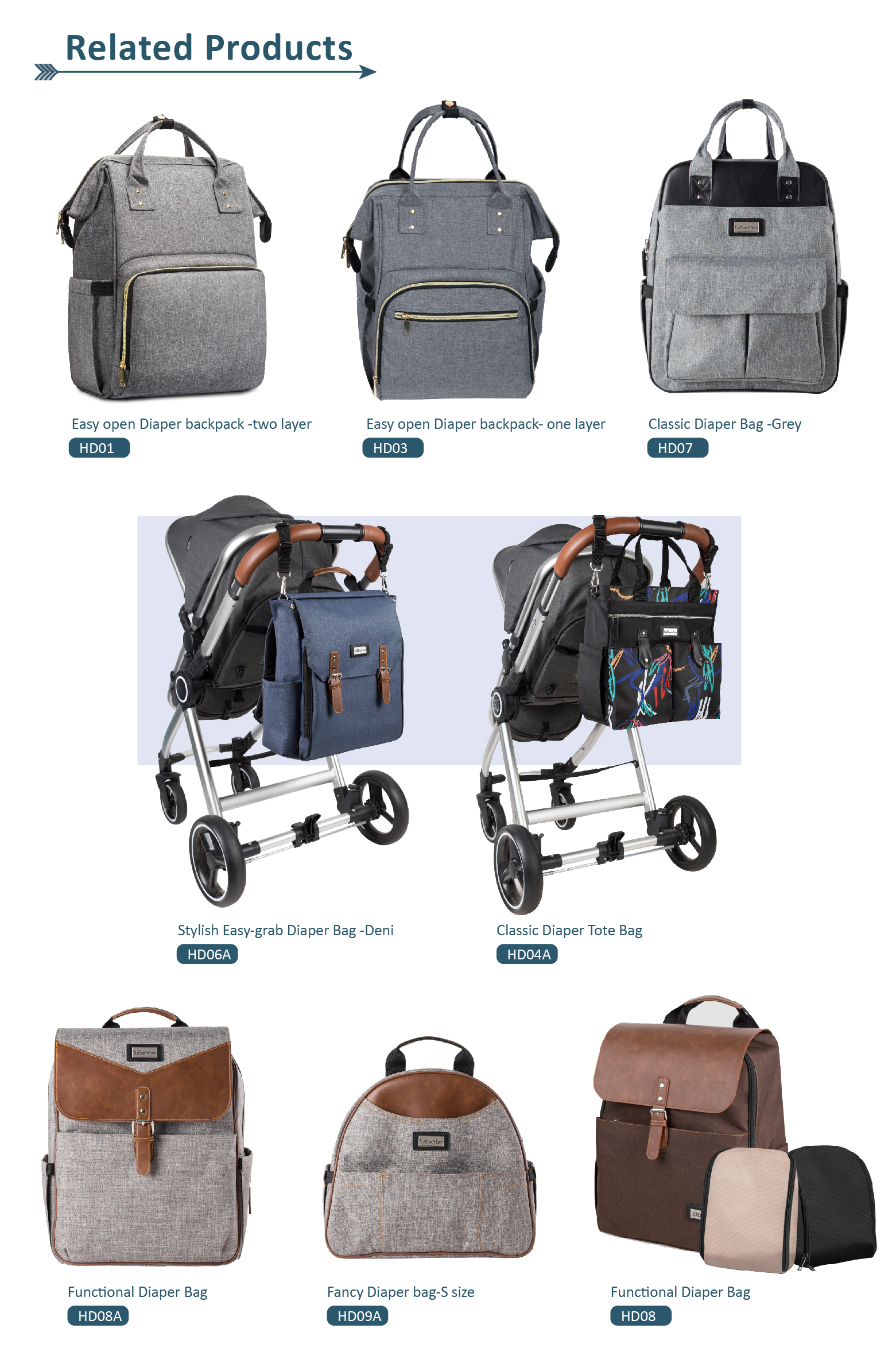 Contact us for product report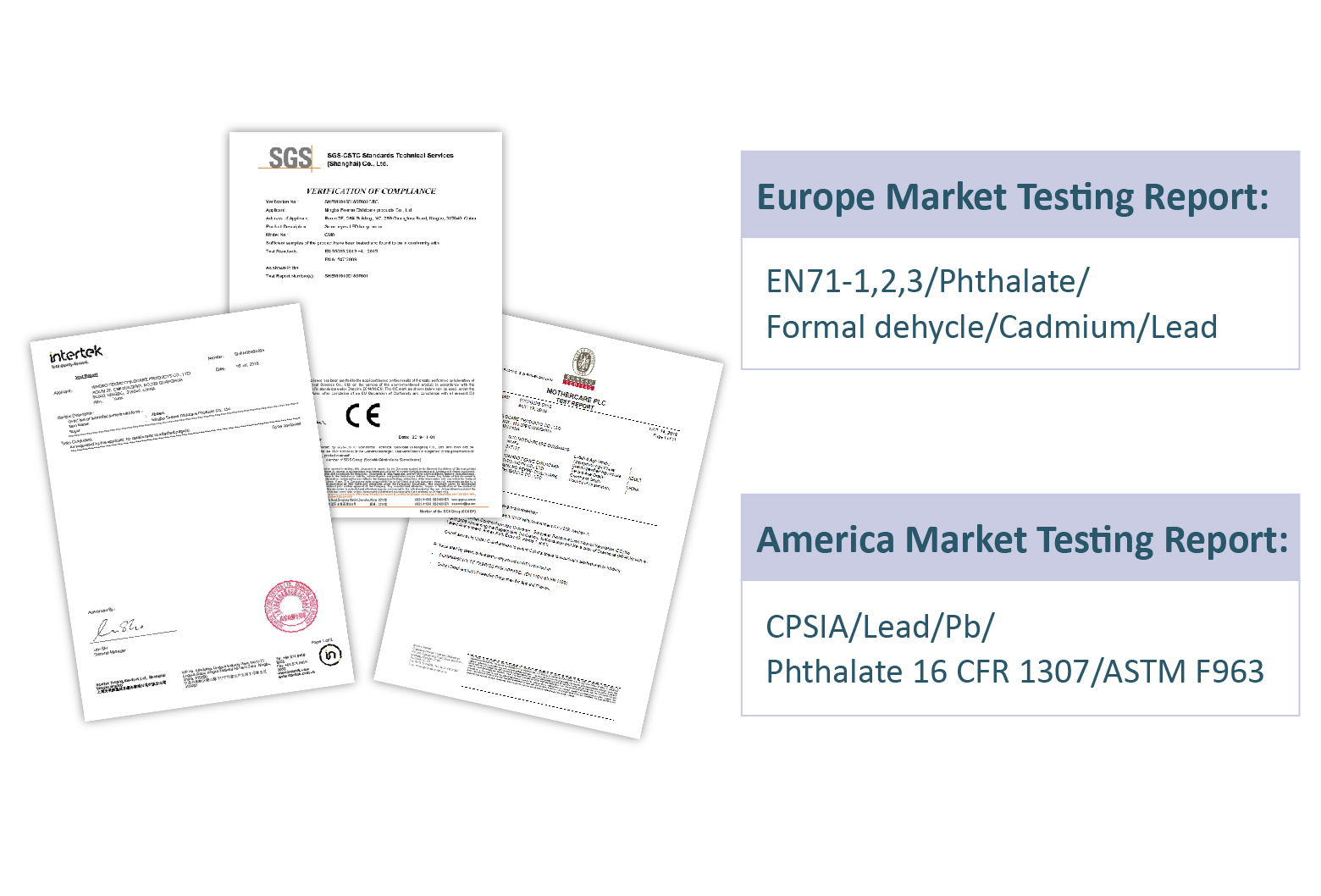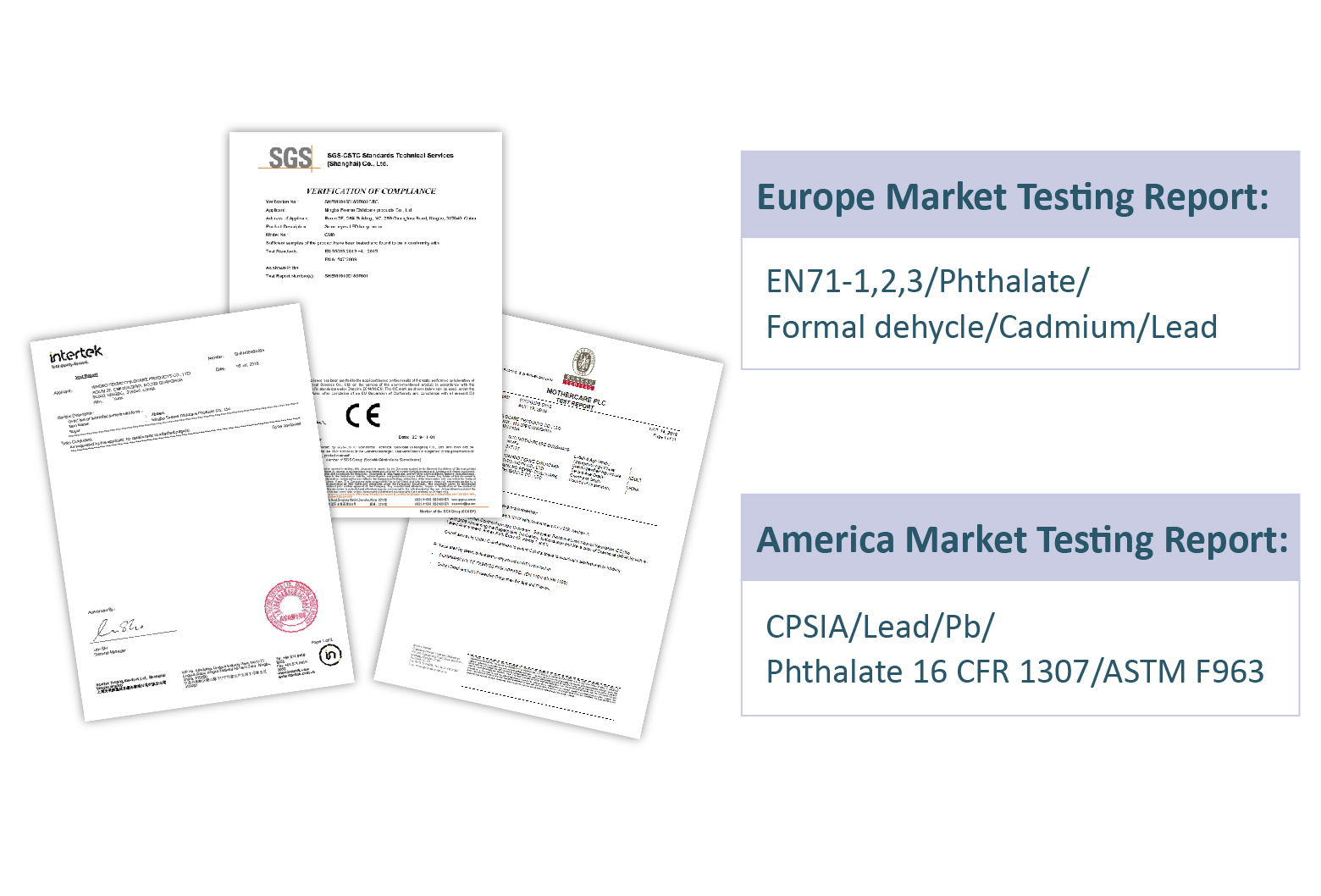 Why Choose US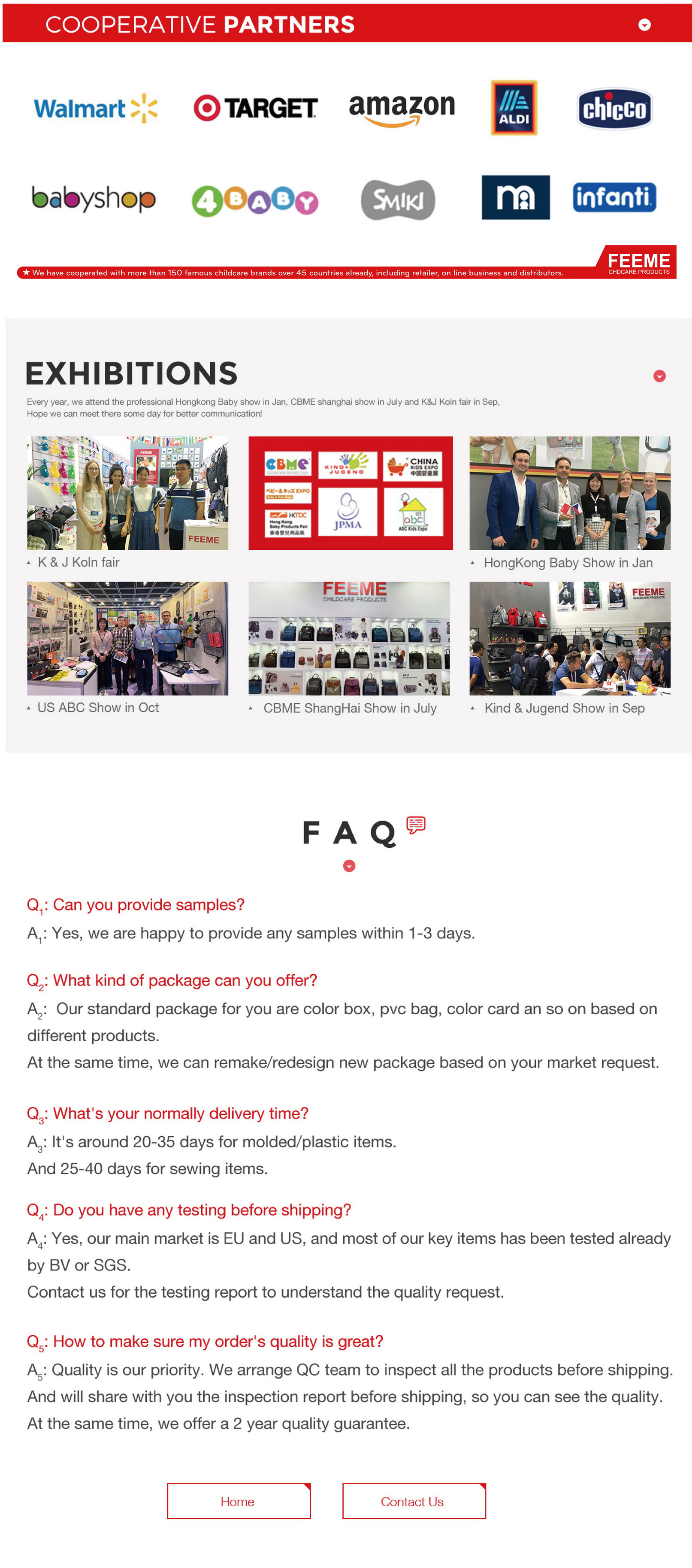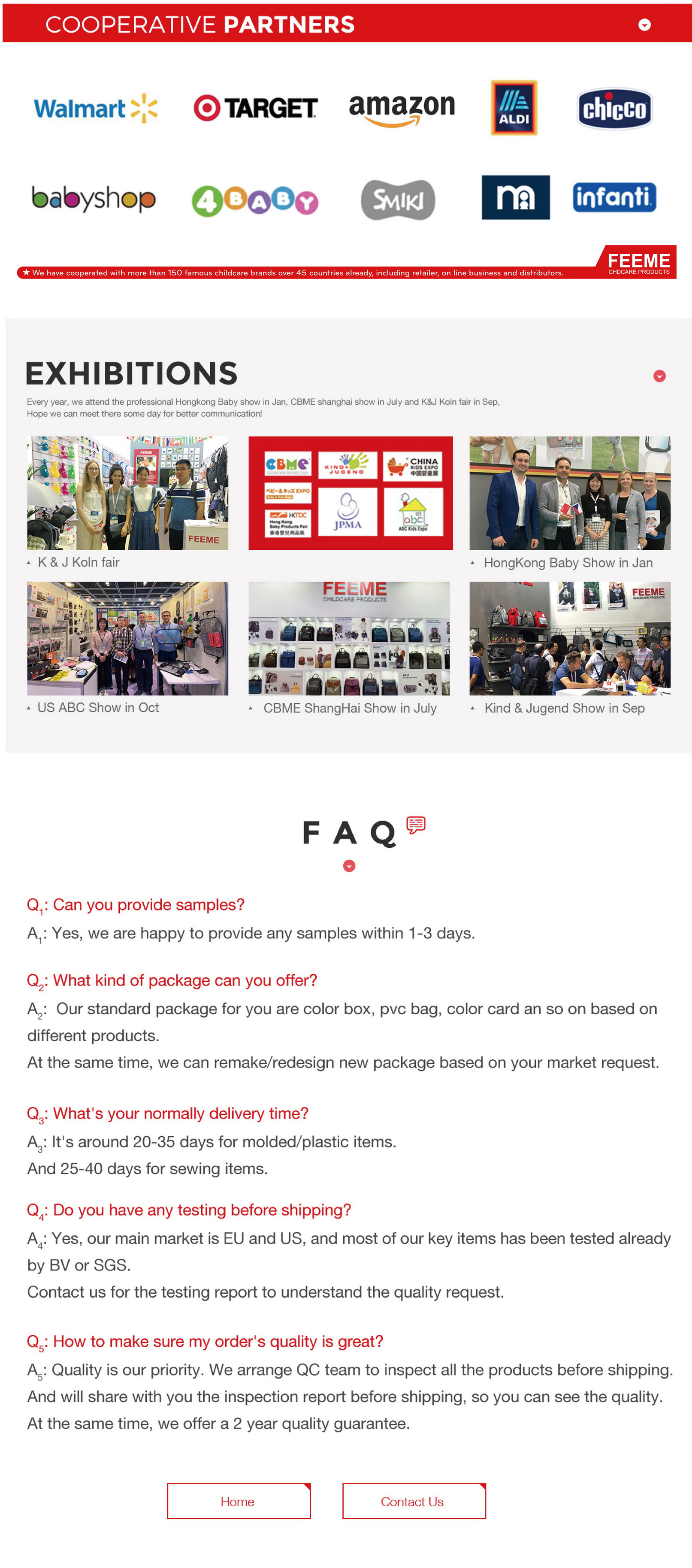 Contact us if you need more details on Baby Backpack Diaper Bag. We are ready to answer your questions on packaging, logistics, certification or any other aspects about Mommy Bag、Diapers Bag. If these products fail to match your need, please contact us and we would like to provide relevant information.
Product Categories : Diaper Bags